News & Events
---
At Greenridge Place we pride ourselves in keeping our residents active and social. View our upcoming events below to see what is coming up next!
Events
at Greenridge Place
News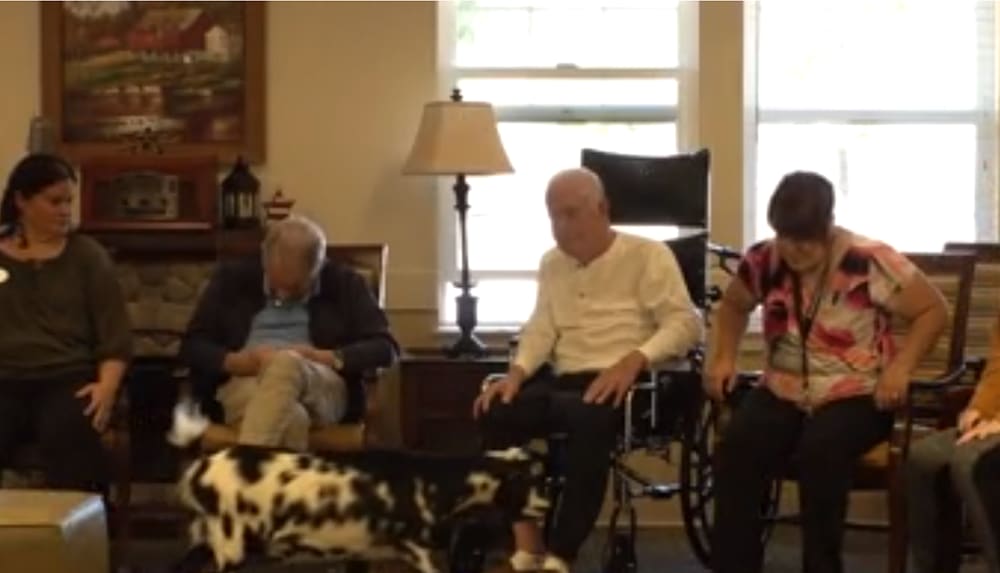 The Yoga Goats Visit Greenridge Place 
Summary: The residents at Greenridge Place Memory Care enjoyed a very special yoga session. It was covered in CBS Local station KCNC in Denver, Colorado. Enjoy the video: 
https://denver.cbslocal.com/video
The sessions combine mind and motion. Had 2 goats as therapy pets for the last couple years. Decided to do their own goat therapy. 
Yoga helps maintain muscle and movement while goats stimulate the mind. 
It gives our elders Soft to touch, sensory as well as something soft to touch. 
Michelle Meyer, LED. 
"Goats are amazing," Michelle says. "They lift spirits. Especially for the elderly. Something that's a sensory [experience] as well as something soft to touch. 
A Lot of their residents lived in the Midwest and some lived on farms. Having the goats in stimulated some memories. 
Yoga is beneficial in many ways.