A cause we can all get behind is the fight to end Alzheimer's disease. The Alzheimer's Association, founded back in 1980, has chapters all across the country. Walks and other special events sponsored by the organization share a common goal: to fund Alzheimer's research and help put an end to this devastating disease.
Our Anthem Memory Care communities are actively involved in fundraising events for Alzheimer's research. And, some of the fundraisers really stand out for their creativity. At Porter Place Memory Care in Tinley Park, Illinois, horses took center stage for an Alzheimer's fundraiser event that brought in $1,278 for the ENDALZ drive.
Porter Place Community Relations Director, Bobbi Kelley, is a horse owner herself, and has on several occasions hosted special gatherings at her stable where residents love to interact with her horses. Some residents who rode in their earlier years have even gotten in the saddle and ridden around the corral!
So it made sense to Bobbi, as well as other staff members and residents to find a way to combine their love of horses while raising money for their favorite cause. The event took place October 4th at Francis Field, in New Lenox, Illinois. Staff, family and members of the greater community came together to lend a hand. Some sold raffle tickets and others helped out behind the scenes. The Will County Trail Riders brought their horses to show off their amazing skills. The event even included professional instructors who conducted riding lessons for family members and carriage rides were also offered. Everyone had a great time.
Below are a few images of the event.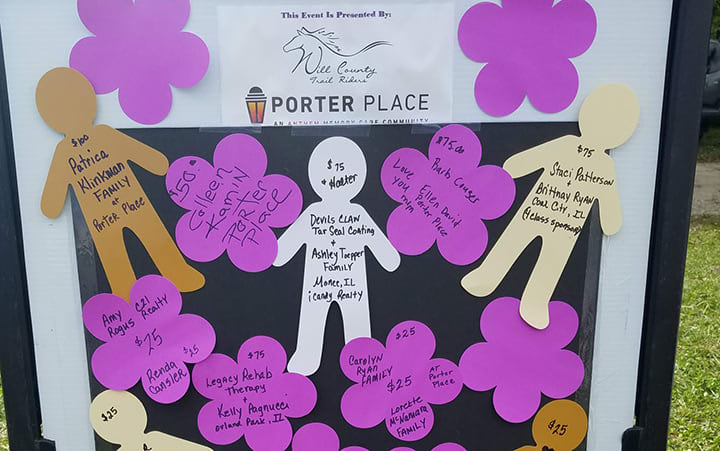 Filling up the donation board!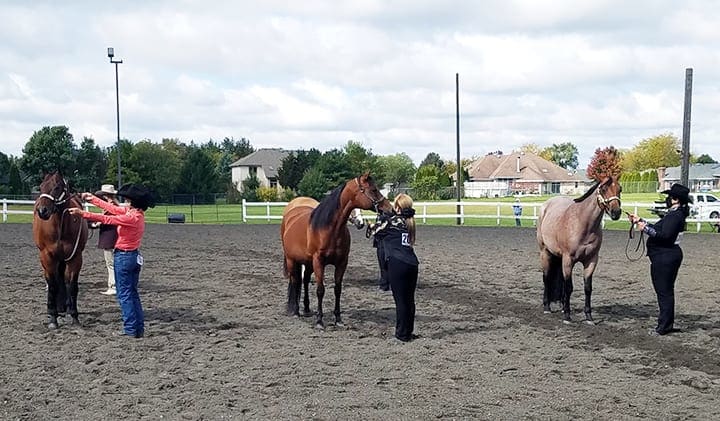 Judging time in the corral!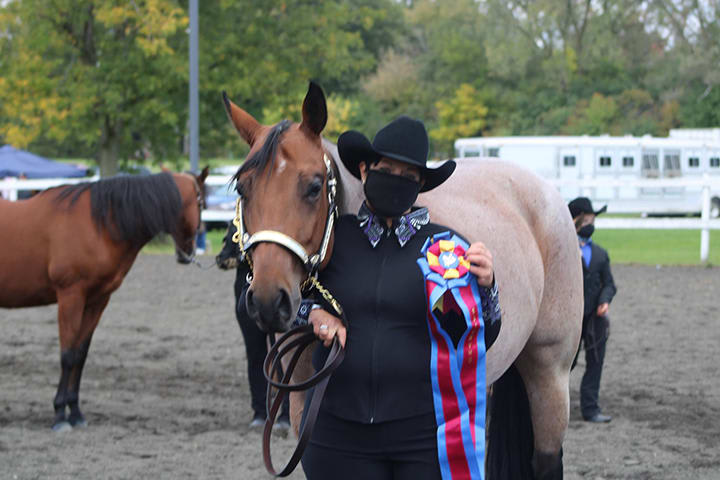 And the winner is…..!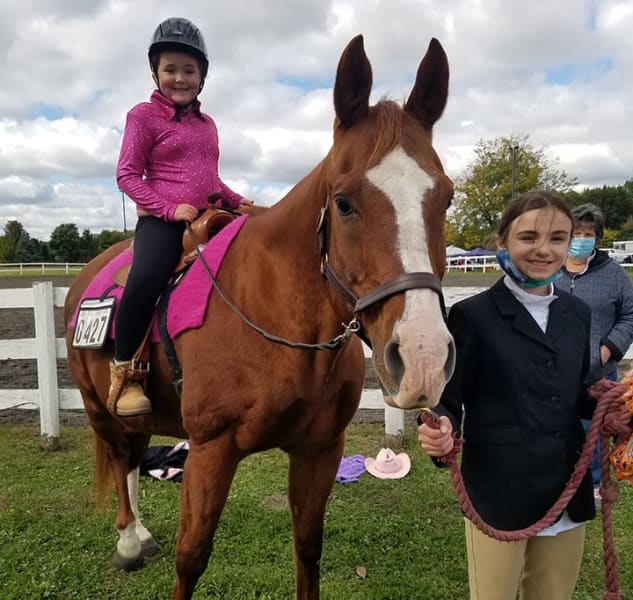 Plenty of young people to show off their riding skills!
Events like these are so important to bring residents, staff and families together, all in support of a cause that is so important to all of us.
It's easy to get involved with the Alzheimer's Association and to do your part to make a difference in the ongoing fight to find a cure. To learn more and to find your local chapter, visit www.alz.org.