Thanksgiving, 2020 will certainly be one we'll never forget. For many families, it will be much smaller than usual. For some, it will be a time to reflect on loved ones, living and passed. And, yet, regardless of where Thanksgiving finds each of us this year, it brings an opportunity to pause and give thanks for the simple things we often take for granted; things like the love of family, food on the table and even for life itself.
At our Anthem Memory Care communities, throughout the month of November, we have been celebrating Thanksgiving with delicious dinners and special activities and events. We understand that it has been challenging for family members and for residents who may not be able to get together this year. But, inside our doors there is no shortage of celebration, laughter and love. Our residents and staff members have been sharing special personal feelings of gratitude all month, and many of our communities have even created "thankful trees" to which they attach paper leaves inscribed with their own expressions of thanks.
Here are a few special images of residents sharing their special Thanksgiving messages. Enjoy!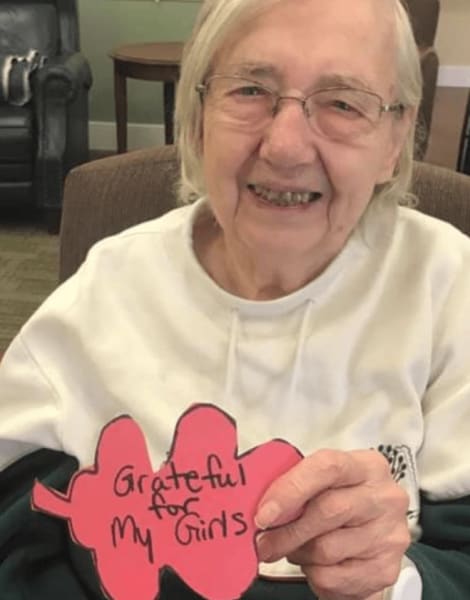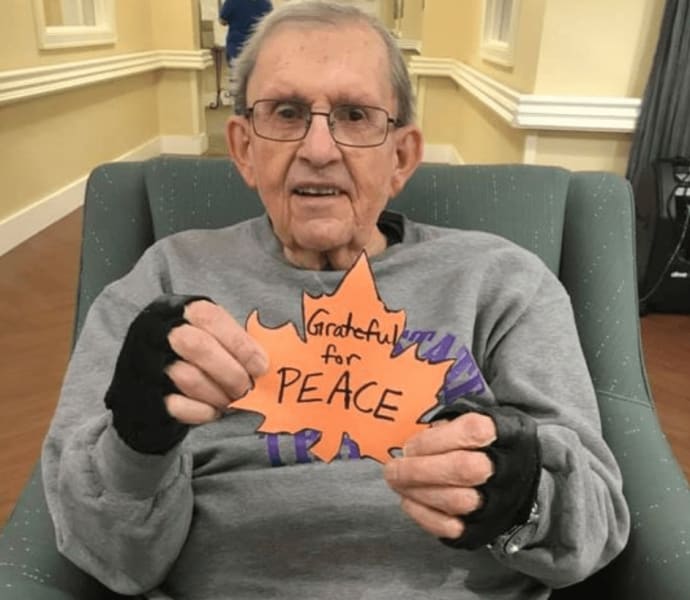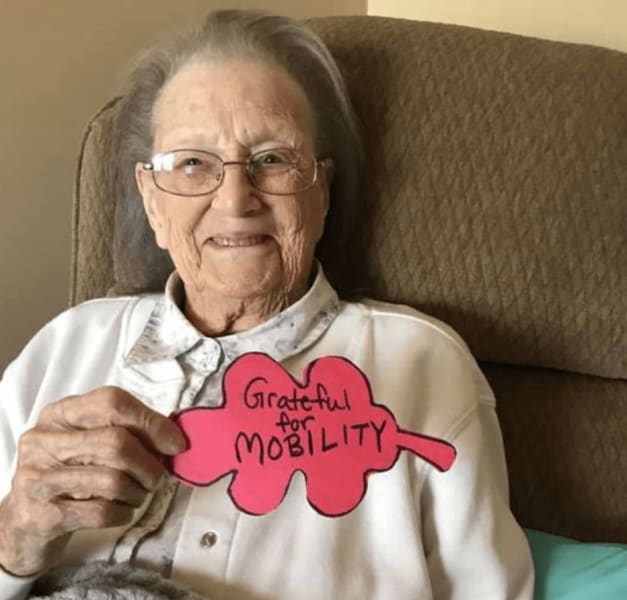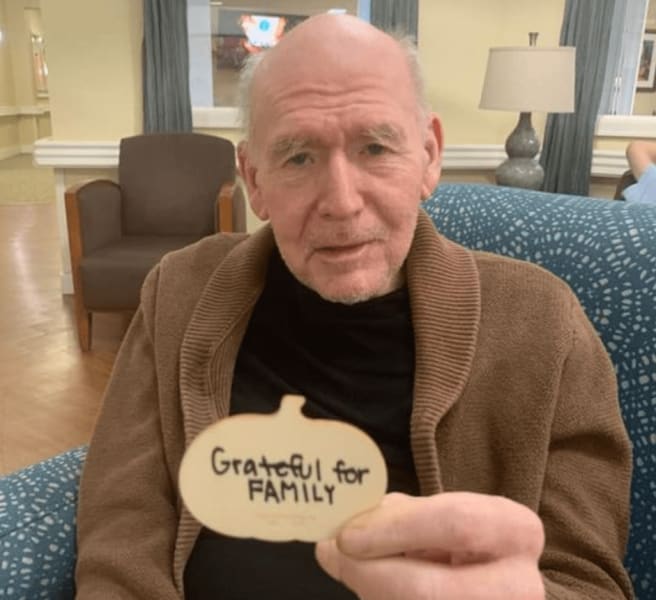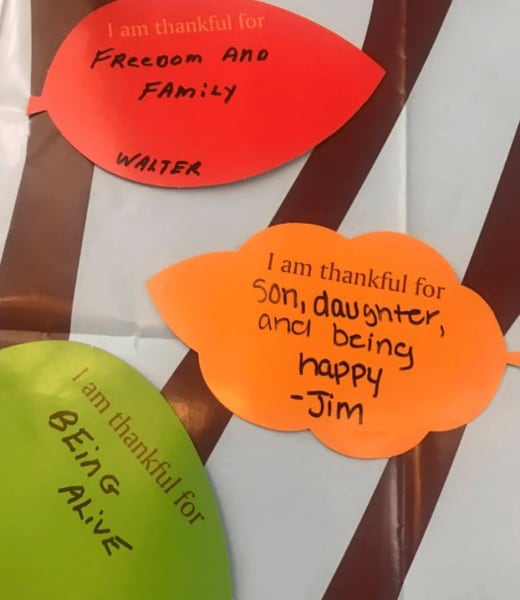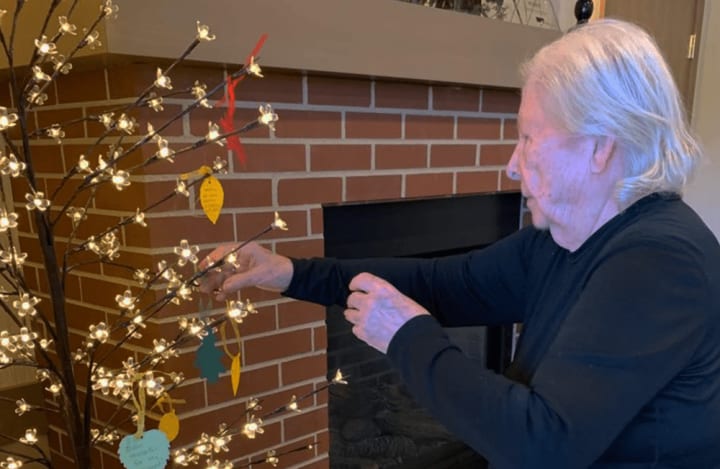 What are you thankful for this year? Have you shared your thankful thoughts with your loved ones? This is a wonderful time of year to express gratitude to those people in your life who make it so special.
At Anthem Memory Care, we are thankful for the wonderful individuals who walk through the halls of our communities every day. Our residents and their families are a blessing as well as our dedicated, caring staff.
From all of us at Anthem Memory Care, wishing you and your families a very special Thanksgiving.