About Us
Balancing a high level of human interaction and caring with best practices is at the center of Willowbrook Place. We are not too large to be intimate nor are we too small to be confining, which may be why the "just right" label fits us so well. Our compassionate staff is focused, every day, on providing individual, person-centered care to our residents. Our ongoing goal is to enrich the lives of our residents and provide peace of mind to their families.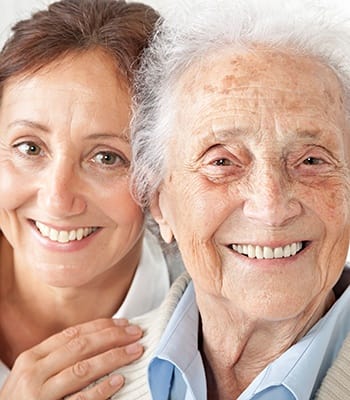 Much of our success can be attributed to highly effective person-centered programs established within and outside our community. Through these programs and the passion of the people running them, we have been able to re-invigorate and forge new paths to recognition and communication for our residents.
Our "Better Together" active volunteer programs tap into a talented base of young people throughout Littleton who have an interest and a desire to serve in memory care. And, we're big believers in the therapeutic effect of animals on our residents. That's why our therapy animals visit regularly, connecting with residents and bringing a smile, as only animals can do.
At Willowbrook Place we believe in nurturing our staff of caregivers as well as our residents. All those who live and work here are treated with respect and love. The result is a truly caring supportive "just right" environment for your loved one.
As an Anthem Memory Care community, we are 100% dedicated to serving the needs of individuals with Alzheimer's and other dementias. Our guiding purpose is "To protect, engage and love." We achieve this by providing the highest standards of care, along with comfort and support to our residents and their families.