Our Pledge for the

Best in Memory Care
PROTECT, ENGAGE & LOVE
When a loved one has been diagnosed with Alzheimer's or dementia, it's hard to know where to turn and who to trust. Of course you want them to receive the very best in treatment and care. But you also want them to be treated as an adult with a unique story, someone with personal preferences, abilities and dignity. That is why we make this pledge to you:
We will answer all of your questions honestly and completely.
We will seek to discover all that is unique and special about your loved one, including their lifetime story and family experiences.
We will provide a purpose-filled environment for your loved one that is person-centered to fit their special needs, goals and abilities.
We will provide your loved one with highly trained professionals with a passion to serve.
We will keep you and your family connected and involved in every aspect of their care.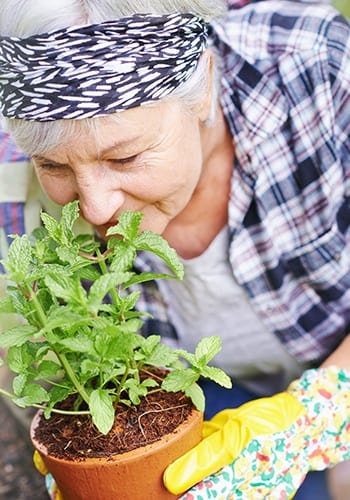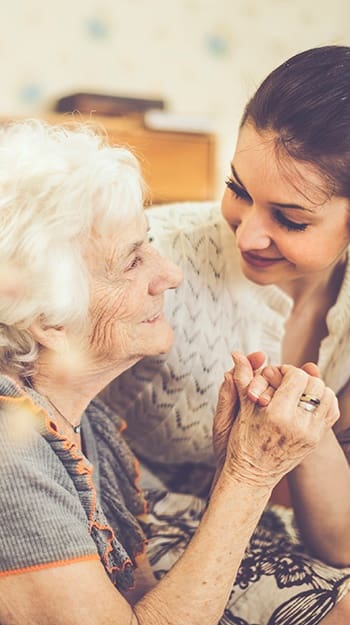 Person-Centered Care
We sweat the small stuff here – each resident is honored for who they are and for their past, active lives. Everything we do is centered on the uniqueness of each individual. Our programs are tailored to fit each resident's special qualities, preferences, and abilities and no one else's. Taking this approach helps pave the way to a stronger connection with family, other residents and the environment around them. 
We strive to make our residents feel connected to staff, each other and volunteers in ways appropriate to them. To do that consistently well, we maintain best-in-class staffing ratios allowing our staff to focus solely on caregiving and enabling them to support our residents with kindness and patience.  
We are always accountable to residents through mandatory 30-minute communication meetings at care shift changes.  We like to think of this as "friendly competence".
Technology in Service of Care
We believe in using technology, not as a replacement to care, but to augment and enhance the experience of your loved one.  That is why we use the highly innovative It's Never 2 Late™ (iN2L) interactive programs, that allow residents, regardless of ability level, to use special on-line programs for recreation, learning, mental stimulation, and even to communicate with their loved ones.
Better Together
Multigenerational programs bring smiles and delight to both young and old. We call these programs "Better Together". We schedule regular visits from student volunteers and trips to local schools to allow residents to engage with young people. This provides an opportunity for shared moments full of smiles and laughter. And, what many find amazing is that these visits often help stimulate memories along the way.
Pet Visits
Animals bring with them a unique therapy of their own. Through local partnerships, we are able to provide regular animal visits; and they never fail to bring joy and delight. The positive effects of pet therapy on seniors are well known; but you need only see their faces light up when a friendly animal walks into our center to understand its amazing impact.
Custom Menus & Nutrition
Nutrition is critical to the health and wellness of those with cognitive impairment. This is why we provide a very specialized menu for each of our residents. We work together with you and your loved one's physician to determine the most beneficial nutrition and meal plan. Then we let our chefs go to work to make every meal as tasty and appealing as it is nutritious.