Innovative Memory Care
Specializing in Dementia and Alzheimer's 
Welcome to

Chisholm Place

Family means different things to different people. At Chisholm Place, it means treating each individual with respect, warmth and compassion; not just some of the time, but all the time. Our location says "family" as well. We are situated in the middle of a beautiful residential neighborhood surrounded by landscape that includes lakes and waterfalls. What better setting to bring together a skilled and passionate team of people, who have made memory care their life's work? We are eager to put our collective skills and knowledge to work on behalf of your loved one. We look forward to hearing your story.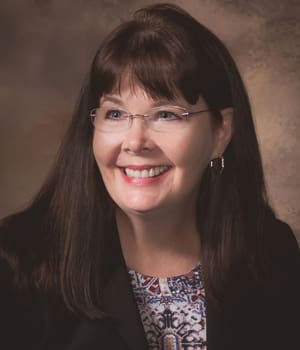 Meet Our Executive Director, Melissa Dinsmore
Welcome to Chisholm Place!
As someone who once had to make the decision to move my dad into an assisted living community, I understand the challenges and family dynamics that factor into this decision. I also understand the need to be able to go home and sleep at night knowing that your loved one is being respected and well cared for.
At Chisholm Place we consider ourselves to be the stewards of your trust and work hard to make sure that we provide the same level of compassion and care that we would if caring for one of our own family members.
We welcome you and your family to drop in and visit. You can experience for yourself, the caring way our staff interacts with our residents, as we help them connect to those around them and feel valued and loved.
Take a Virtual Tour of Our Community!


MAP & DIRECTIONS
From State Hwy 96:
Take the 13th St. Exit and head west
Continue on E 13th St. N. Drive to N 95th St. E/N Webb Rd. in Wichita - 1.5 mi
Turn right onto N 95th Street E/N Webb Rd. - 0.6 mi
Chisholm Place will be on the left in the Wilson Estates Medical Park