Financial Support
AID AND ATTENDANCE
The V.A. offers financial aid for veterans and spouses who are in need of care. This may include individuals in memory care communities. Although assistance may vary, the support can be significant for those who qualify. To learn more about how the program might benefit you or your family, visit www.veteranaid.org.
LONG-TERM CARE INSURANCE
Long-term care insurance can cover a portion of a resident's stay in a memory care community. Because these policies vary from person to person, coverage is individualized. Our Executive Director can help identify what is required for coverage under your existing insurance policy. We can also help fill out the necessary forms and will work with your insurance provider, to assist you in receiving your benefits.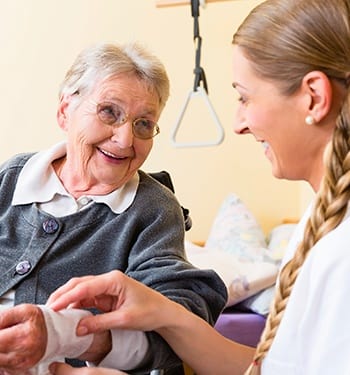 SECURED LINES OF CREDIT
A secured line of credit is quite similar to a bank account. However, instead of making deposits, you borrow money against it. This source of credit can be secured by CDs, stocks, personal property and cash. To help you pay for memory care services, you can borrow from it without having to renegotiate terms. If you do not qualify for a secured line of credit, you may also want to consider a reverse mortgage.
REVERSE MORTGAGE
This financing product is a loan that is made available to persons aged 62 or better. It can be used to put the idle home equity in the property to work. The homeowner's obligation would be to repay the loan. However, this repayment is deferred until the owner passes away, moves out, or the home is sold. For couples, as long as one person still occupies the home, there are safeguards for them to remain living at home.
LIFE INSURANCE
If you have cash accumulated in a life insurance product, you may be able to liquidate your policy to fund the costs of assisted living and other services. This may be a good way to assist with the cost of memory care without depleting other income sources. There are many excellent resources for this kind of financing solution, but the key is keeping your premiums current on your policy.
GIFT TAX EXEMPTION
Family members may want to assist in the move to a memory care community. One way would be to take advantage of the IRS gift tax exemption. Individuals can gift up to $15,000 per person each year without having to pay any taxes on such gifts. However, contact your personal financial advisor or tax professional; these individuals can assist you in finding out how this may benefit both you and your loved one.