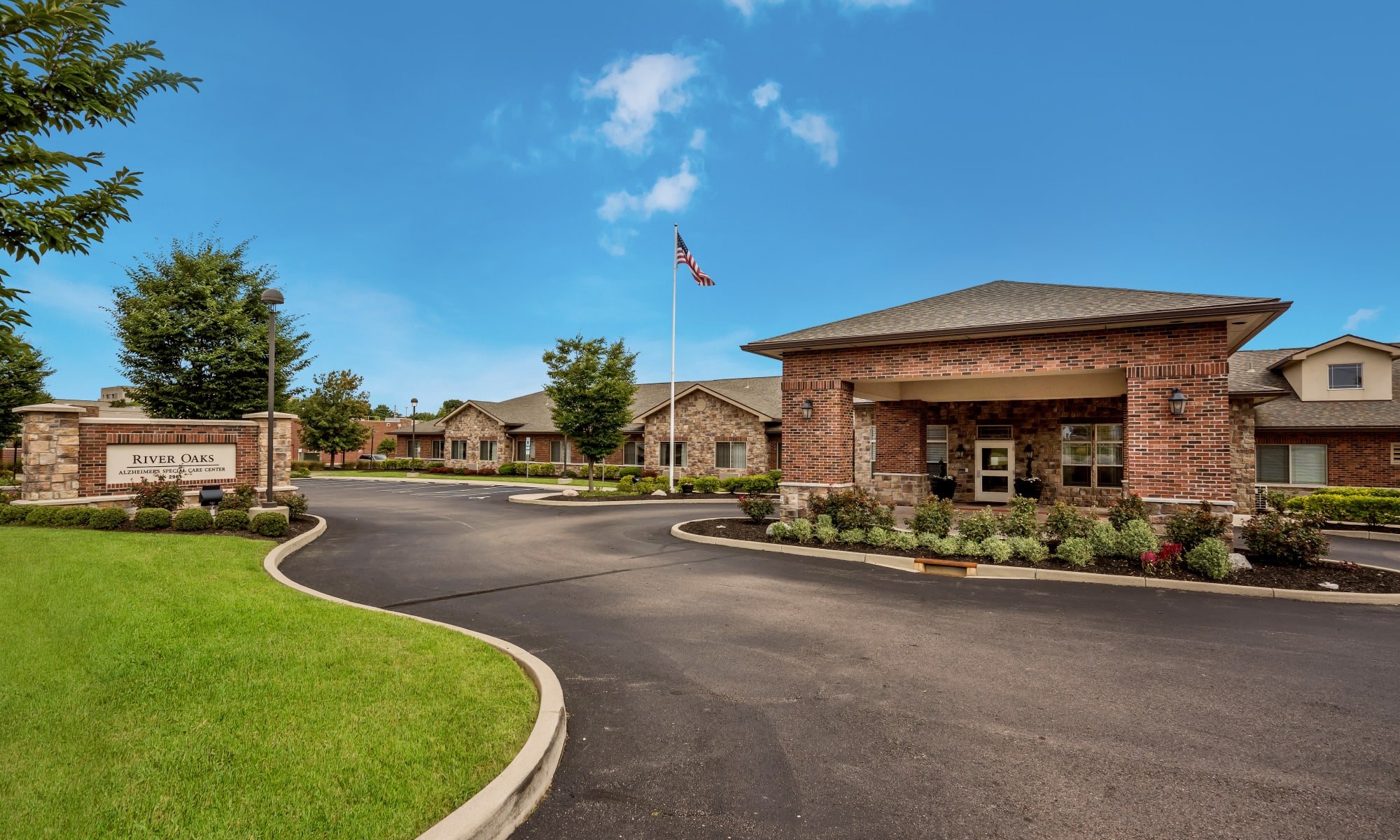 Innovative Memory Care
Specializing in Dementia and Alzheimer's 
Welcome to

River Oaks Memory Care

We are located just outside Dayton, Ohio in Miamisburg, a town which brings a unique blend of rural and urban living to its growing resident population. River Oaks is a community with a deep commitment to serving our residents with care that is truly personal, while providing them with an unparalleled level of quality memory care.

When we say "family" atmosphere, we mean it! Our staff and residents truly are considered part of the River Oaks family, where conversations and smiles come easily and individual tastes and preferences are understood and respected.

Our Pathways of Purpose program ensures that residents are not just living with dementia, but living life to the fullest.  Rive Oaks understands that our residents seek a sense of purpose and want opportunities to be themselves, spend time with others, have fun, make a difference, find balance and grow.  We do this through understanding who our residents were, are and who they want and will continue to be.

River Oaks brings together a compassionate team of dementia trained professionals who are dedicated to person-centered care, providing residents with a high quality of life. Our purpose is to protect, engage and love people with memory loss.
Meet our Executive Director, Andrea Noe
Welcome to River Oaks!
I am proud to be a part of the amazing River Oaks family. My passion for serving individuals with memory loss began many years ago when, as a child, I visited a local nursing home with my Brownie troop. It made a lasting impression on me, and I'm so glad it did.
In the twenty-five years since then, I earned degrees in both psychology and sociology as well as becoming a Certified Dementia Practitioner. I am honored to lead this compassionate team of caregivers, all of whom are dedicated to providing our residents with the highest level of care.
I welcome you and your family to come and visit us. I look forward to meeting you in person and sharing our warm and caring community with you!