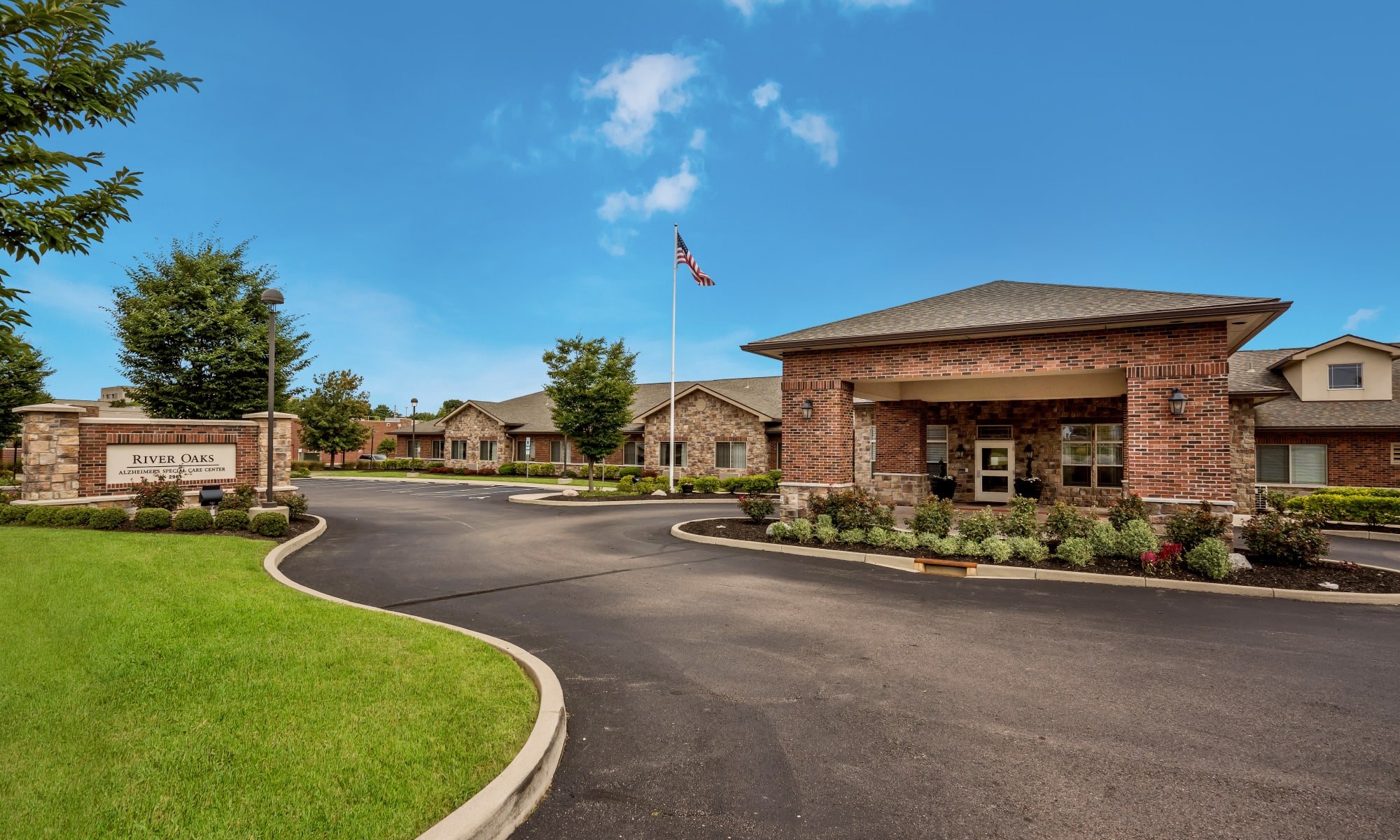 Innovative Memory Care
Specializing in Dementia and Alzheimer's 
Welcome to

River Oaks Memory Care

We are located just outside Dayton, Ohio in Miamisburg, a town which brings a unique blend of rural and urban living to its growing resident population. River Oaks is a community with a deep commitment to serving our residents with care that is truly personal, while providing them with an unparalleled level of quality memory care.

When we say "family" atmosphere, we mean it! Our staff and residents truly are considered part of the River Oaks family, where conversations and smiles come easily and individual tastes and preferences are understood and respected.