About Us
Liberty Place Memory Care is centrally located in West Chester, Ohio and lies within the "Cincinnati Arch".
Fresh air, open spaces and plenty of sunshine play a large role in the unique architecture at Liberty Place Memory Care. The community's design encourages a natural flow of people, increasing the human touch points that are so important for individuals with Alzheimer's and other forms of dementia.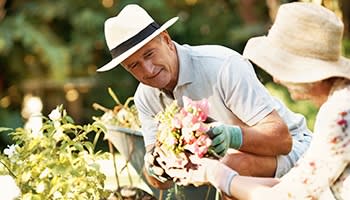 Meaningful engagement plays a key role in the quality of every resident's life. Pathways of Purpose, Anthem Memory Care's proprietary life-engagement program, offers a tailored approach to activities that affirms each individual's identity and creates opportunities for connections within their community. Embracing evidenced-based practices, we focus on enhancing well-being and view activity programming as life-enhancing interventions.
The people you will find at Liberty Place Memory Care have been selected to meet the high standards that set Anthem Memory Care staff members apart from all others. Only those special individuals who exhibit a true passion to serve are selected to join our team. That is one of the ways we strive to provide the highest standard of care.
As an Anthem Memory Care community, we are 100% dedicated to serving the unique needs of individuals with Alzheimer's and other dementias. Our guiding purpose is "To protect, engage and love." We achieve this by providing the highest standards of care, along with comfort and support to our residents and their families.