Anthem Memory Care is a community…and a family
Anthem Memory Care's sole focus is on providing highly specialized care for individuals affected by Alzheimer's and other dementias, including Lewy Body, vascular and Parkinson's dementias. Each of our communities has been strategically designed in consideration of the unique needs of their residents. Our goal is to enrich the lives of every resident and offer peace of mind to family members by focusing on individual, person-centered care.
From the cognitively supportive and physically safe design of our memory care communities, to our person-centered philosophy and emphasis on individualized care, we make sure that every single one of our memory care residents has their needs and desires met.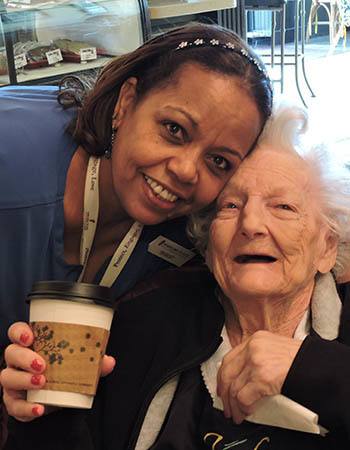 Our years of experience give you peace of mind…
Anthem Memory Care is made up of memory care professionals who have successfully developed and leased more than 60 new assisted living communities. We have operated over 1,500 beds dedicated to dementia and Alzheimer's care and founded more than 12,000 senior care units. Having established flagship communities in California, Colorado, and Illinois, Anthem is a network of secured assisted living communities where the highest quality healthcare, housing, and memory care services are consistently provided to our residents.
But that's not enough. We have worked hard to provide a home-like setting within a community of individuals who operate together, like a family, to help uncover pathways to a meaningful and dignified life for every resident.