Have you joined a Walk to End Alzheimer's yet? It's a great way to not only mark this important month but to give back and help fight for a cure.
At our Anthem Memory Care communities, we believe that involvement in programs that help support studies and ongoing research is essential to finding a cure for Alzheimer's disease and other dementias.
That's why we take opportunities to bring our staff, residents, and families together to engage in activities that put a spotlight on the disease and bring heightened awareness to the fact that we are still seeking a cure for this devastating disease.
Here are just a few ways our communities are working to spread awareness: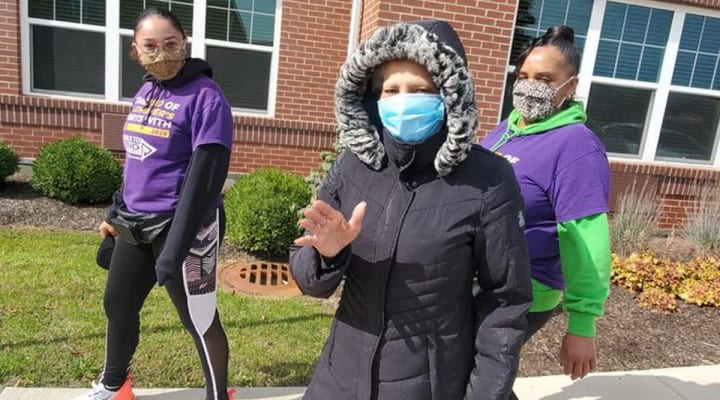 Staff members of Grace Point Place in Oak Lawn, Illinois participate in a Walk to End Alzheimer's.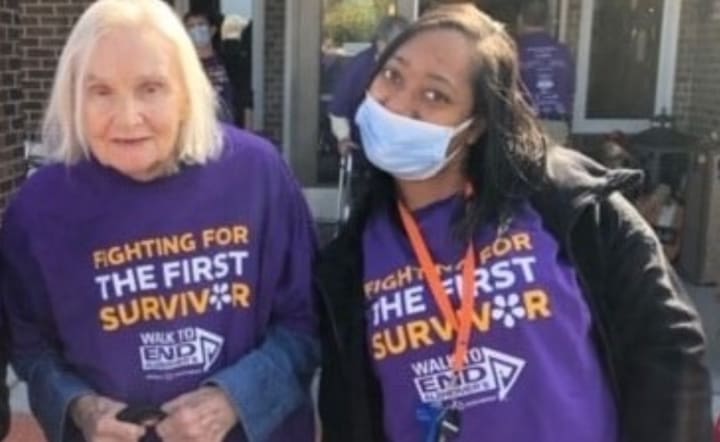 At Harvester Place Memory Care in Burr Ridge, Illinois, a resident and staff member fight for "The First Survivor".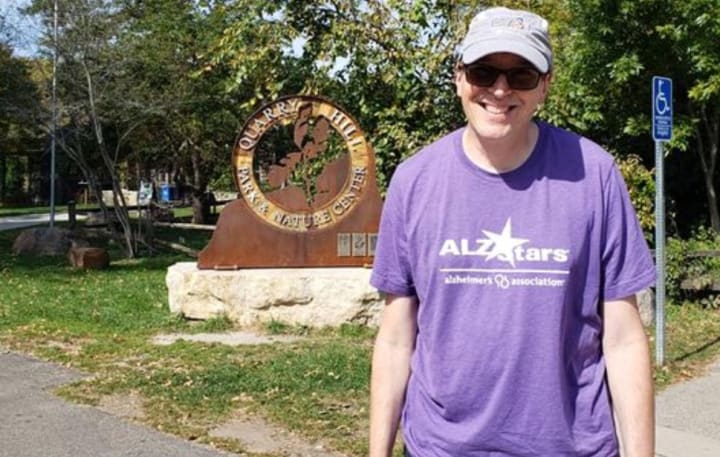 A resident of Cascade Creek Memory Care in Rochester, Minnesota, shows his support with a special "AlzStars" t-shirt.
A Grace Point Place staff member visits a local school to educate children about dementia.
If you have a loved one with Alzheimer's disease, there are plenty of ways to get involved in helping to find a cure. Here are a few:
For those of you seeking more information about dementia, our Anthem Memory Care blogs cover a wide range of topics that you will find interesting and useful. Topics include: understanding the signs of Alzheimer's versus general age related cognitive changes, understanding behavioral issues, such as "sundowning", keeping a loved one with dementia safe. There are many, many other topics you can browse by scrolling down our home page.
There are few people in this world who have not experienced Alzheimer's disease, either through a close family member or friend. Alzheimer's disease is everyone's business. Finding a cure benefits all of us.
Think about how you can get more involved in helping the fight against Alzheimer's disease. Then act on it!
(The top image is of family members of residents of Porter Place Memory Care in Tinley Park, Illinois at an Alzheimer's awareness event.)