It's true that COVID-19 has changed many aspects of our lives with social distancing, wearing masks and gloves and doing our part to stay healthy. And, of course, our number one priority is keeping our staff and residents clean, keeping our communities clean and closely following the guidelines recommended by the CDC (Centers for Disease Control).
But there is one thing that COVID-19 cannot take from our Anthem Memory Care communities: our ability to find joy and meaning in the daily lives of our residents and staff!  It is in that spirit that we share some of our favorite recent photographs. Enjoy!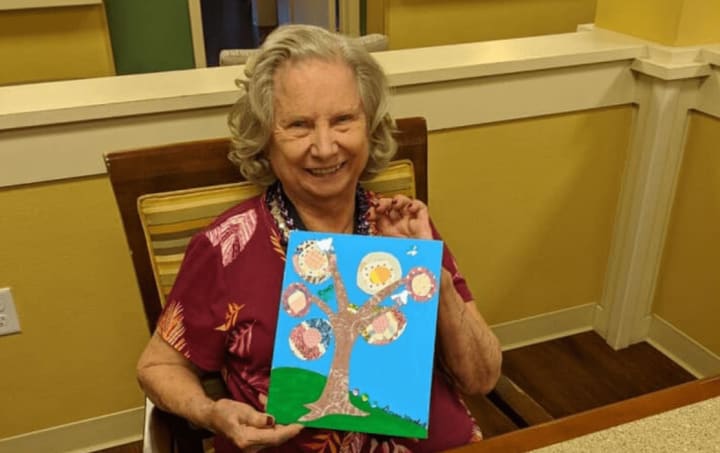 After a fun painting session, a proud resident of Greenridge Place in Westminster, Colorado, shares her artwork!
Tulips are in season! Showing off flower arranging skills at Emerald Place Memory Care in Glenview, Illinois.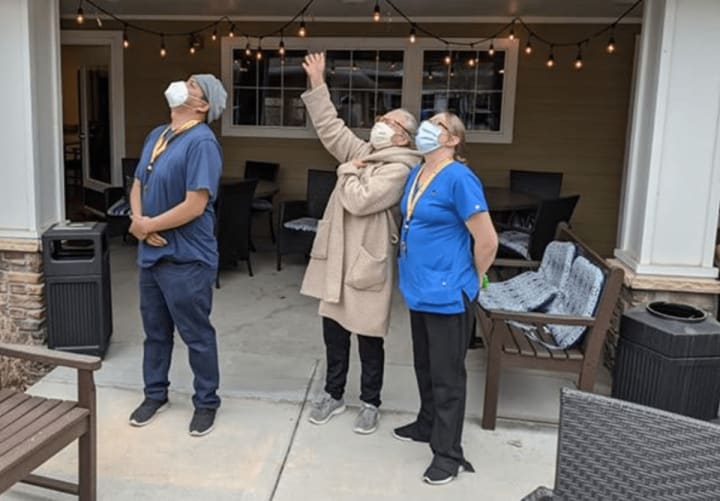 Exciting moment as Thunderbirds do a fly-over at Highline Place Memory Care in Littleton, Colorado!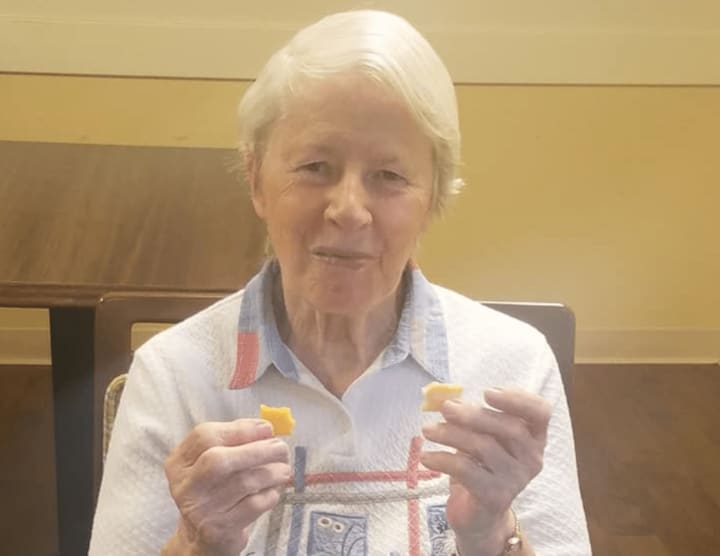 Which is better, the cheddar or the gouda? Cheese tasting at Porter Place Memory Care in Tinley Park, Illinois.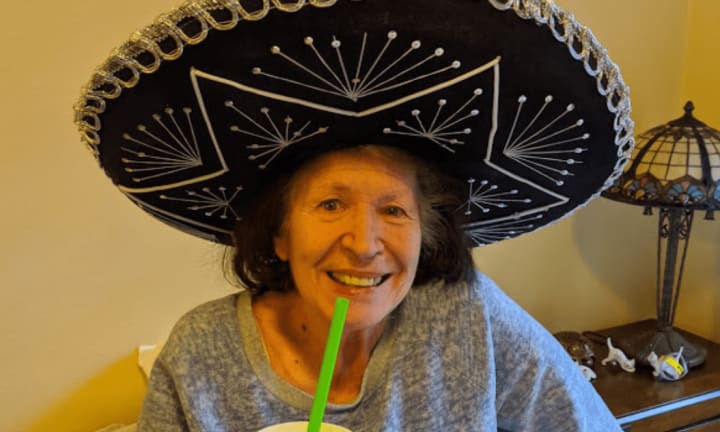 Cinco de Mayo fun at Highline Place Memory Care in Littleton, Colorado.
Yes, these are challenging for all of us. But we are so grateful for the day to day pleasures we can share with our wonderful staff and residents. We look forward to better days ahead, as we continue to work together to keep our spirits up and our days full of joy.