What are your new year's resolutions? How are they going so far? For most of us, setting new year's resolutions involves taking a personal inventory of our strengths and weaknesses over the last year and making a vow to be healthier, happier, and better people over the next year. But we often fail to meet those goals. So why should we bother?
An article from Psychology Today makes some good points about the benefits behind having new year's resolution goals. We agree. Here are just a few of them:
Goals speak, what Psychology Today refers to as the "language of the brain". They are what sets the human brain apart from other living things, enabling us to not only set the goals, but to potentially achieve them. While most creatures react on instinct, humans can take action based on planning.
Goals help clarify. They provide vision and a direction forward. They even provide a destination, enabling the resolution maker to plan a course into the future.
Goals give us meaning. They do so by creating purpose. It is the reason beneath attempting to accomplish the goal. It is also the desire to do something to improve our lives. Finally, goals  help motivate us to take action.
We also believe that goals give us hope for the future; a sense that we are still able, regardless of our age, to better ourselves. That is why, in all of our Anthem Memory Care communities, we work with our residents to make every day purposeful. And we encourage goal setting.
In that spirit, we'd like to share a few new year's resolutions from residents of Chisholm Place Memory Care in Wichita, Kansas: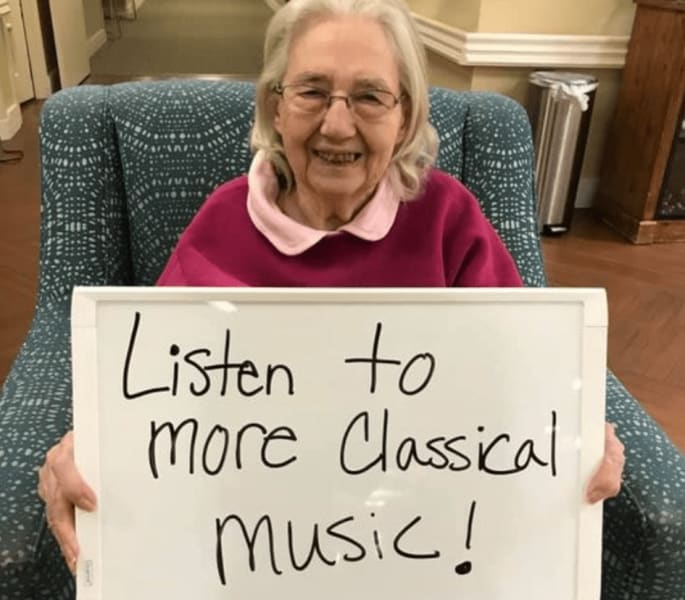 ...and our personal favorite below...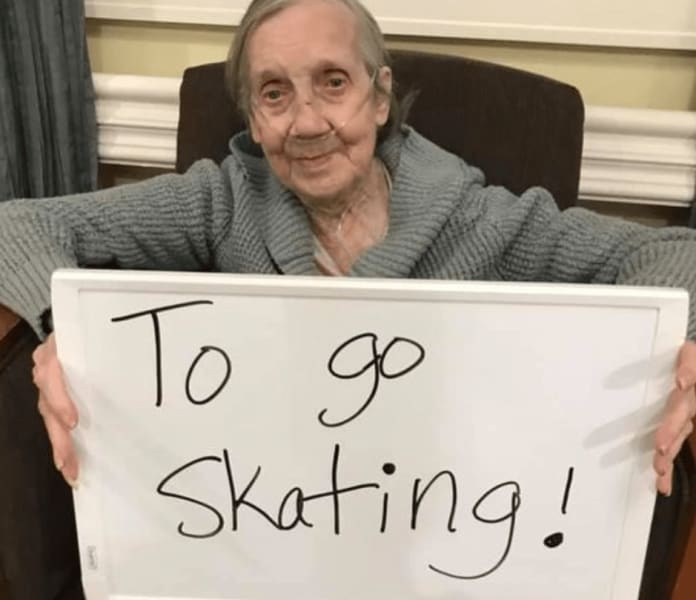 Knowing our wonderful staff at Chisholm Place, we're sure they'll work hard to help their amazing residents keep those new year's resolutions. And we wish you all good luck with yours.
Here's to a better, healthier, happier and purposeful 2021!