Innovative Memory Care
Specializing in Dementia and Alzheimer's 
Welcome to

Greenridge Place

Greenridge Place is a memory care community for healing, and for re-establishing connections between you and your loved one. Regardless of the degree of memory impairment, we have created an environment that will help each of our residents to reach their full potential. Our unique floor plans encourages freedom of movement in a safe setting designed specifically for memory care. Person-centered activity programs and an impressive roster of events and classes make Greenridge Place a true standout among others, and a standard bearer in care for individuals with cognitive impairment.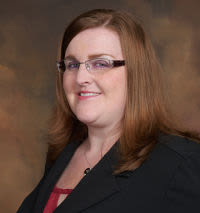 Meet our Executive Director, Lindsey Doiel
Welcome to Greenridge Place!
I believe that you can't truly care for someone unless you get to know them. That belief has become part of our culture and it's why I personally meet each resident as soon as they come into our community. Our programs are built around each individual – their interests, their opinions and personalities. Families tell me they feel the difference as soon as they walk through our doors. They also notice the positive effect this environment has on their loved ones.
I know this can be a challenging time for families and I look forward to becoming a resource for you. Please feel free to reach out to me with any questions you may have. I hope you will come and visit Greenridge Place and welcome the opportunity to meet you.


MAP & DIRECTIONS
From US-36 W:
Head West on US-36 W - 4.0 mi
Take the Church Ranch Blvd exit - 0.3 mi
Turn left onto W 104th Ave - 0.1 mi
Continue onto Church Ranch Blvd - 0.9 mi
Turn left onto W 101st Ave - 135 ft
Turn left to stay on W 101st Ave - 102 ft
Arrive at Greenridge Place on the right