About Us
At Harvester Place, no detail has been overlooked, from our spacious hallways and outdoor walkways to the bright and inviting interior areas. Harvester Place was built to serve the unique needs of individuals with cognitive impairment.  Our close proximity to three main freeways and to the Burr Ridge Village Center makes Harvester Place ideal for family members or staff to take a resident out for lunch or dinner, knowing they are just a stone's throw from our front door.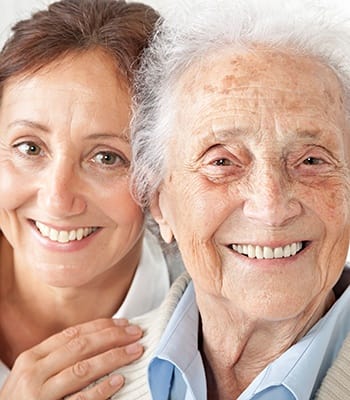 The care giving team at Harvester Place takes a person-centered approach, focusing on spending quality individual time with our residents. That one-on-one experience allows for a higher level of concentration with fewer distractions, which we have found to be more effective in re-connecting to your loved one.
At Harvester Place, we use cutting edge technology to keep our residents safe, while keeping our caregivers focused on providing personal, loving care. Unobtrusive sensors and silent alerts are at work 24/7 in all rooms and main areas to help our team respond quickly and keep your loved one out of harm's way.
As an Anthem Memory Care community, we are 100% dedicated to serving the needs of individuals with Alzheimer's and other dementias. Our guiding purpose is "To protect, engage and love." We achieve this by providing the highest standards of care, along with comfort and support to our residents and their families.