Innovative Memory Care
Specializing in Dementia and Alzheimer's 
Welcome to

Grace Point Place Memory Care

Grace Point Place represents the pinnacle of modern memory care. Built from the ground up exclusively to serve individuals challenged with dementia, Grace Point brings together the very best of everything, from technology to therapy to person-centered care. Located on a tree-lined street in a lovely, family neighborhood, Grace Point Place promises a caring environment for your loved one that surpasses all others.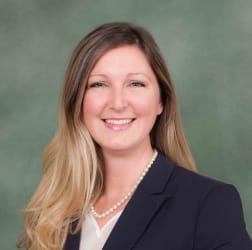 Meet our Executive Director, Cortney Malinowski
Welcome to our new community!
I am excited to lead a team of wonderful, dedicated individuals and we are so looking forward to opening our doors to you and your family. It has always been my deep, ongoing passion to help others and their families. My background as a social worker has helped me appreciate the vulnerability of those individuals who struggle with memory loss. They very much deserve to experience love and moments of joy, just as we all do.
I truly believe in working from the heart with both our residents and our dedicated staff. It is so important for everyone to have a safe and loving environment that really feels like home. I think that's what you'll experience with us, when you come to visit. I look forward to meeting you personally and having the opportunity to share our special community with you.

MAP & DIRECTIONS
Located between the Interstate 294 to the west and the Interstate 57 and 94 to the east and northeast. Bordered by Orland Park to the southwest, Oak Park to the north, and downtown Chicago to the northeast.