Innovative Memory Care
Specializing in Dementia and Alzheimer's 
Welcome to

Porter Place

Porter Place is a new memory care community located in the beautiful town of Tinley Park, Illinois. Situated in the center of a charming upscale residential neighborhood, the 4 ½ acre community has been designed and built with loving care specifically to provide a comfortable homelike environment for our residents. Anthem's dedication to person-centered programs can be found in every corridor and living space, as well as throughout the beautiful courtyards of Porter Place.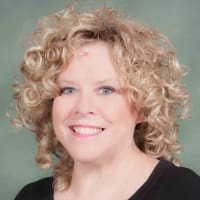 Meet our Executive Director, Kerry Donegan
Welcome to Porter Place! 
I am truly blessed to be able to bring my experience and passion to serve to the residents and families of Porter Place. My thirty-plus years in healthcare, along with a Masters in Social Work, have prepared me well to work with those challenged by dementia. 
Having come from a large family, surrounded by great aunts and uncles, I understand, first hand, the difficult decisions that must be made when seeking the best care for a family member with dementia. This, I believe, brings an added sensitivity to all that I do, both personally and professionally. 
I invite you to visit us at any time and very much look forward to introducing you to our amazing team and residents.

MAP & DIRECTIONS
From Chicago:
Head south on I-94 E - 1.6 mi
Keep right at the fork to continue on I-57 S, follow signs for Memphis - 13.4 mi
Use the right 2 lanes to take exit 345B for I-80 W toward Iowa - 0.5 mi
Merge onto I-80 W - 2.2 mi
Take exit 148B to merge onto IL-43 N/Harlem Ave - 1.2 mi
Arrive at Porter Place on the right