About Us
Porter Place is located in the charming suburb of Tinley Park, Illinois.
Surrounded by picturesque parks and a large forest preserve, Porter Place is located close to a beautiful residential neighborhood, enhancing the homelike environment that is such an important part of the Anthem Memory Care philosophy. The property has been designed from the ground up specifically to optimize the experience of those individuals with Alzheimer's and other forms of dementia. Our talented team of energetic, skilled and dedicated individuals are ready and eager to provide the highest level of care for your loved one.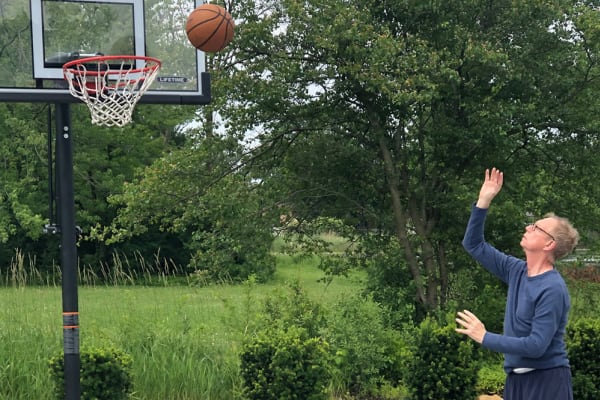 At Porter Place there is no shortage of unique amenities. A secure outdoor courtyard features a circular walking path, a putting green, a bocce ball court and raised garden beds for easy access by those in wheelchairs.  Two large, welcoming kitchens with bar-style counters create a natural social gathering area as well as encouraging those who wish to get involved in food preparation.
Of course our highly acclaimed person-centered activities and programs form the core of Anthem Memory Care, working together to help spark memories, bring moments of joy, and foster greater interaction with your loved one; achievements that are not easy to attain with traditional care models.
The people you will find at Porter Place have been selected to meet the high standards that set Anthem Memory Care staff members apart from all others. Only those special individuals who exhibit a true passion to serve are selected to join our team. That is one of the ways we ensure that your loved one is receiving nothing less than the highest standard of care.
As an Anthem Memory Care community, we are 100% dedicated to serving the needs of individuals with Alzheimer's and other dementias. Our guiding purpose is "To protect, engage and love." We achieve this by providing the highest standards of care, along with comfort and support to our residents and their families.