"It is not how much you do, but how much love you put in the doing." — Mother Theresa
Never have those words rung so true as they do for caregivers working in today's world. As many of you know, our mission at our Anthem Memory Care communities has always been to "protect, engage and love" our residents. So, when the pandemic hit, our caregivers, nurses and support staff rose to the occasion, demonstrating by their actions their dedication to that mission. It seems like every day a new hero emerges, going the extra mile to keep our residents well cared for, living each day with purpose and joy.
It is in that spirit that we'd like to share some special photos of true heroes at work.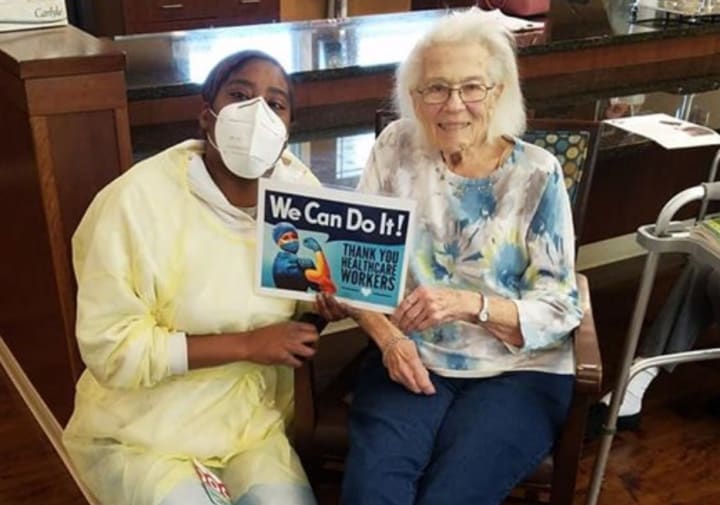 Cooking delicious meals for residents may be Jameica's main responsibility at Harvester Place Memory Care in Burr Ridge, Illinois. But her favorite time of the day is visiting with the residents!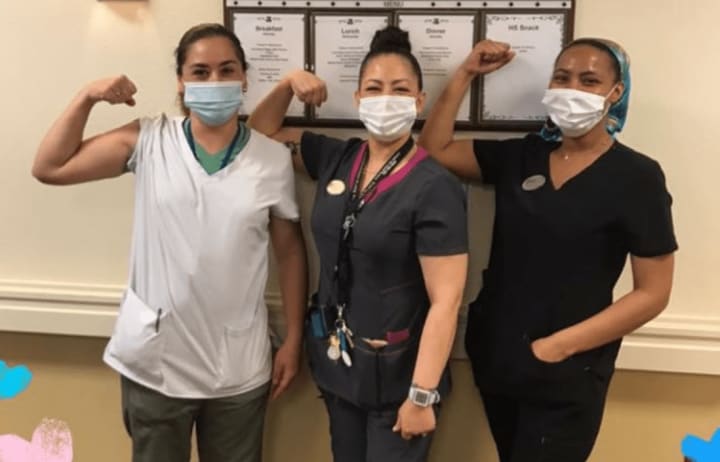 Monica, Mary and Ellie, caregivers at Greenridge Place Memory Care in Westminster, Colorado, strike their "We can do it!" pose. All three "go above and beyond each and every day, providing care and showing compassion!"
At Highline Place Memory Care in Littleton, Colorado, caregiver Naomi helps a resident use technology to connect to his family. These connections are so important to our residents!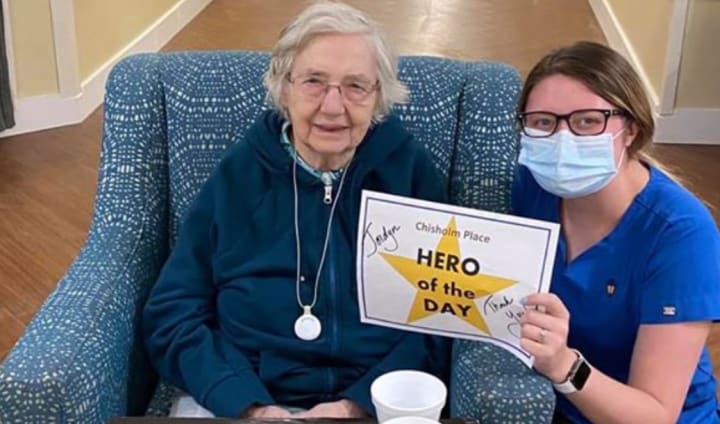 Jordan at Chisholm Place Memory Care in Wichita, Kansas, is so caring and conscientious with the residents. She brightens the room when she walks in!
The top image in this blog is that of community relations director, Chastity Robinson Mwangi, with a resident of Morningside Memory Care in Overland Park, Kansas.
It is so important during these times to stop and honor those who are caring for our residents. These are challenging times for all of us. But, together, we are keeping our environments healthy and full of love and joy. We'll get through this together!