Father's Day, this year, was certainly different! Quarantines have separated so many adult children from their fathers in concern for their safety. That means many fathers and children were not able to share hugs, stories and a favorite meal or box of candy this year.
Making that person-to-person connection is especially important for individuals challenged by dementia. That's why, at our Anthem Memory Care communities, we took time in advance to plan a day that would not only celebrate the wonderful fathers in our communities but could be enjoyed by everyone.
Here are some wonderful images of our Father's Day gatherings and happy fathers who sent love and good cheer to their families.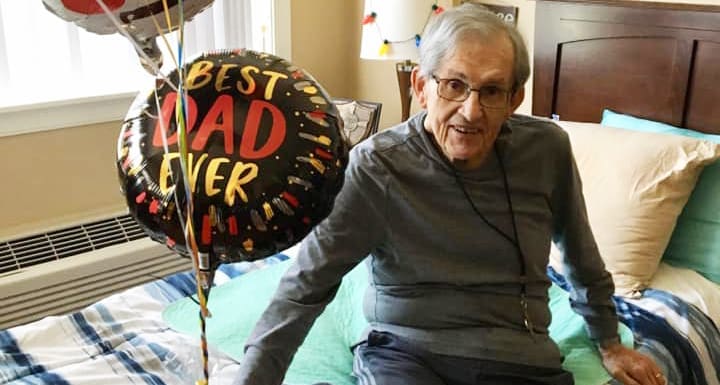 This dad at Chisholm Place Memory Care in Wichita, Kansas was greeted first thing in the morning by a balloon bouquet and candy. What a way to start the day!
Emerald Place Memory Care in Glenview, Illinois, held a car parade for all the dads (and grandfathers)!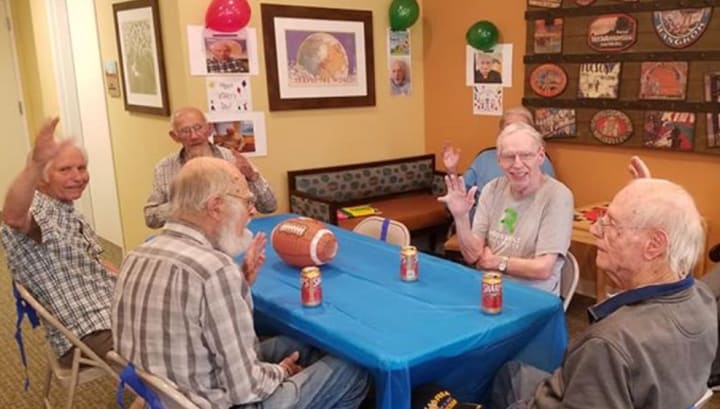 At Porter Place Memory Care in Tinley Park, Illinois, the dads created their own "man cave" to chat about their sons and daughters. A good time was had by all!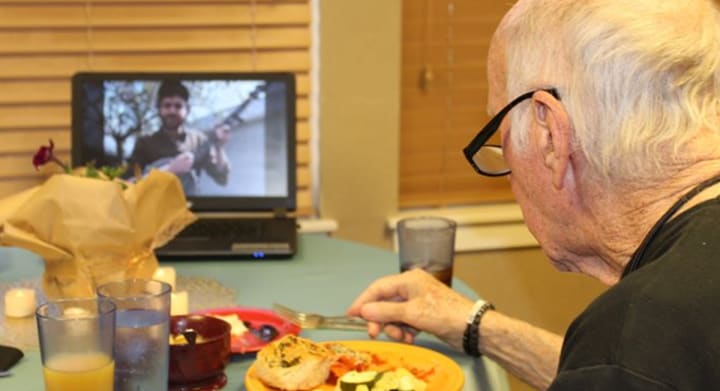 This dad at Chelsea Place Memory Care in Aurora, Colorado, received a banjo serenade from a family member to go with his dinner!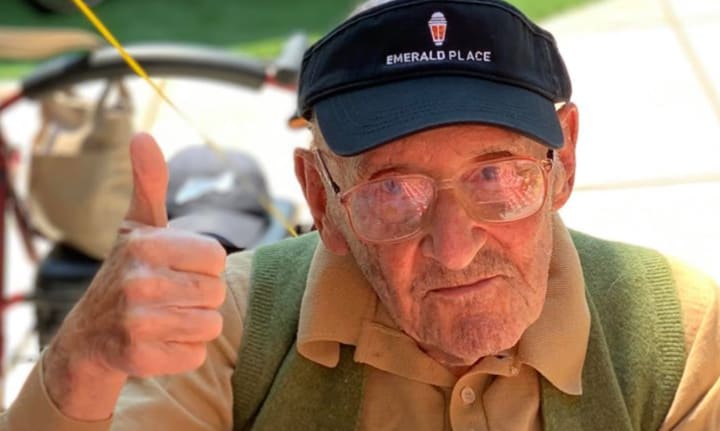 What was the verdict for this year's Father's Day? A big "thumbs up" from this Emerald Place Memory Care resident!
Most would agree, this was a Father's Day we'll never forget. And, while it was challenging to be sure, we are so glad our residents and families were able to celebrate through video chats, phone calls, window visits and car parades. Dads, you rock!