Looking back a year ago, who could have known how challenging 2020 would turn out to be? For many, it brought the loss of a loved one or friend due to the pandemic. Others struggled with job loss, depression and other challenges. One thing that binds us all together, however, is the promise of a new year and the hope for better times ahead for everyone.  
As we all know, a new year brings with it a fresh opportunity to improve our own lives and the lives of our loved ones. Whether you are caring for an aging loved one or dealing with other personal challenges, here are three key steps you can begin to take today to help you move forward and get 2021 off to a good start:
Get your health in order. Have you let your health go over the last several months due to being housebound, caring for a loved one or distracted by other concerns? Now is the time to attend to your own physical and emotional health. Talk with your doctor about any issues you are having and make sure you are getting daily exercise. This is a good time to add more fresh, healthy foods to your diet. And don't be afraid to reach out for therapy to help restore your emotional health as well!
Surround yourself with positive people and thoughts. Most of us know who the upbeat people are in our lives and who tends to me more negative. Concentrate on re-connecting with those friends or family members who can help lift your spirits and who have a more positive outlook on life. Make it a point to check in with them regularly and ask for their advice and guidance.
Keep communications flowing with your loved ones. Whether you are caring for an aging parent who lives alone or have a loved one in an assisted living or memory care community, keeping up regular communications with them will not only bolster their spirits, but provide you with greater peace of mind, knowing that you are in regular contact with them. Try writing and sending cards or short notes, sharing a few old photographs or picking up the phone and calling; all are great ways to stay connected.
Finally, as we look ahead to 2021, we'd like to share some of our favorite 2020 images from residents throughout our Anthem Memory Care communities: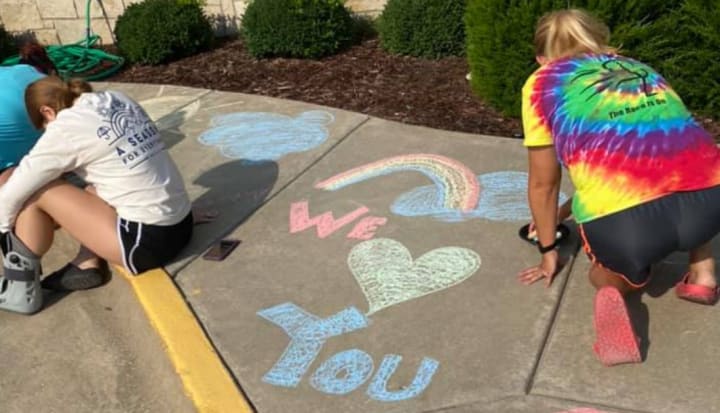 Families show off chalk skills and spread love to Chisholm Place residents and staff!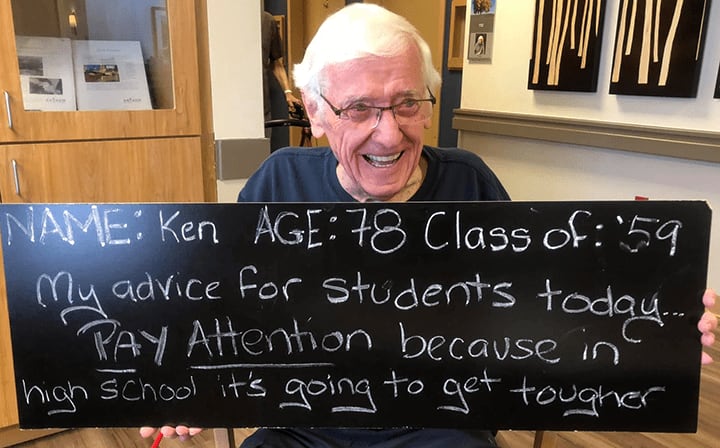 Chelsea Place resident gives advice for students taking online classes!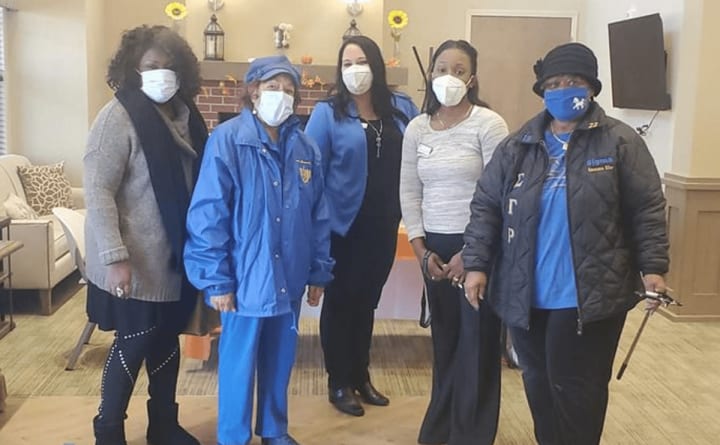 Grace Point Place staff receives the local Beacon of Light award! Well deserved!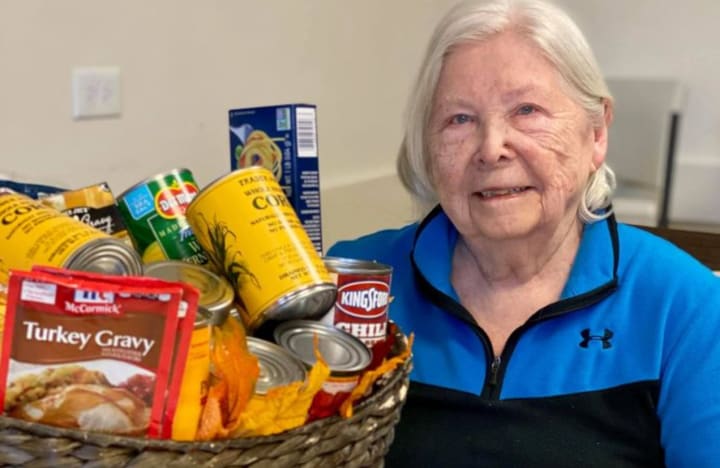 Emerald Place resident puts final touches on basket for their Seniors Helping Seniors program!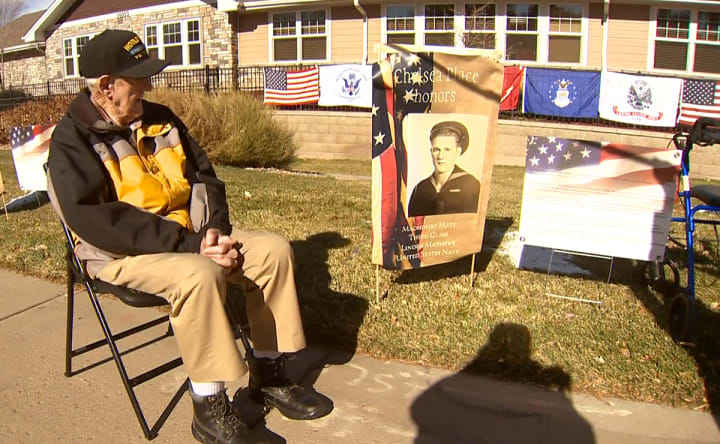 Chelsea Place veteran is honored for service to his country during WWII!
Porter Place resident gets a special dinner and serenade to celebrate her German ancestry!
A circus performer visits Harvester Place and shows off his skills with a brave staff member!
From all of us at Anthem Memory Care communities, best wishes for a healthy, happy New Year!
(The header image of the lovely lady with the poinsettias was taken at Harvester Place Memory Care in Burr Ridge, Illinois.)