April is Occupational Therapists Month and, as far as we're concerned, it should be every month!
Occupational therapists and occupational therapist assistants (OTs and OTAs) provide a valuable service to residents living in senior care. We know because our communities partner with some of the best in the country.
Here are a few of the vital tasks these talented and dedicated individuals perform inside memory care communities:
Conduct regular assessments of each resident to determine their strengths and weaknesses and the level of their ability to perform the activities of daily living (ADLs) and participate in community activities.
Tailor a personal daily regimen for each resident, which might include things like using prompts, such as lists and other cues, to help them navigate more successfully through their daily routines.
Work closely with life engagement personnel, nurses' assistants (CNAs) and other staff members to develop more meaningful activities that will help stimulate the brain and keep residents more connected to the world around them.
Provide regular input to the community's care team to help them identify areas where they can help residents find greater purpose and live their best lives.
A great example of the amazing work OTs do is Robin Vigil, a certified occupational therapist assistant with Legacy Healthcare. Robin has been working with Highline Place Memory Care in Littleton, Colorado since they opened their doors.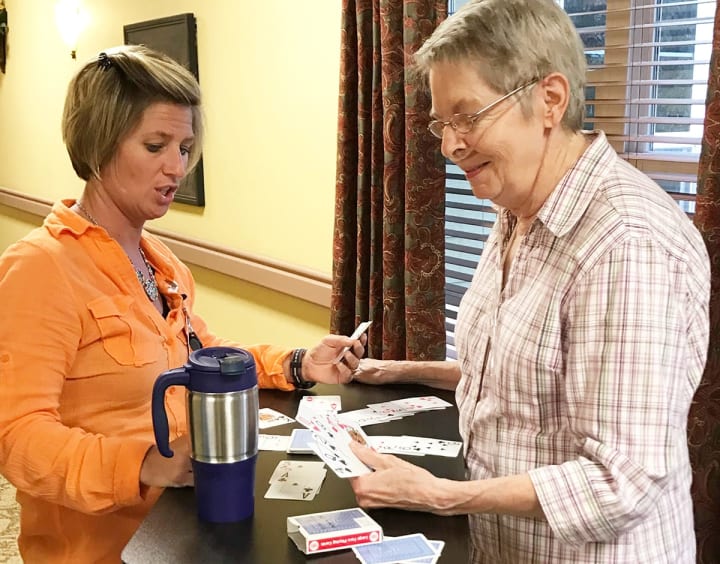 This impromptu game of cards is a great way of assessing a resident's cognitive skills. Robin is especially good at gathering this information while engaging with residents in a way that is positive and fun.
Sharing a few more photos of some amazing OTs and OTAs doing what they do so well inside our communities.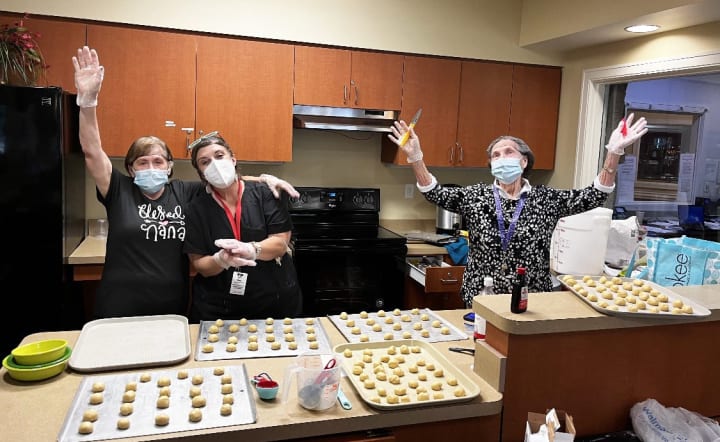 Mary Gessler, certified occupational therapist assistant at Morningside PlaceMemory Care in Overland, Kansas, engages residents in a baking session. She knows that many residents who once enjoyed baking and cooking for their families respond well to continuing to spend time in the kitchen of their memory care community.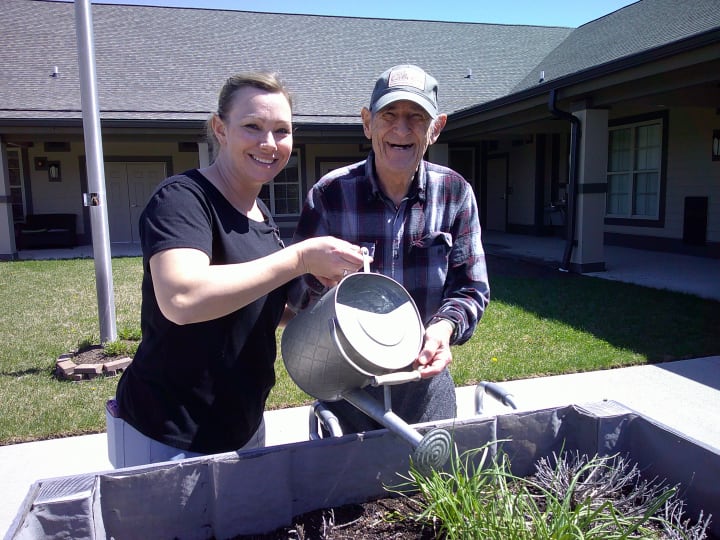 Here a resident of Liberty Place Memory Care in West Chester, Ohio enjoys working alongside occupational therapist, Lynnette, to plant and nurture flowers for the community. Planting is a purposeful activity for individuals with dementia, helping to stimulate the senses and connect with nature.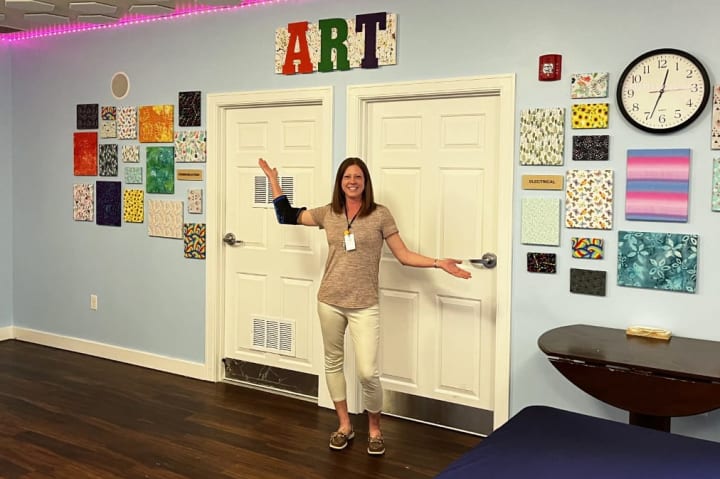 Another Morningside Place occupational therapist, Trish Miser, strikes a pose in her favorite room, where she regularly engages residents in art activities. This is a meaningful outlet for residents to express themselves. Often talents from younger years continue to remain strong for residents. The results can be powerful.
While there may not yet be a cure for dementia, our OTs and OTAs are making a difference every day in the lives of our residents, working with our teams to optimize the daily life experiences of our residents.
We salute you!
(Our header photo shows Highline Place's Robin Vigil and a smiling resident posing with their cowgirl hats!)