For most of us, some of life's most enjoyable moments occur outside our doors. Whether it's going for a walk, shopping, going out to lunch, or just taking a drive, getting out and about keeps us from feeling isolated and connects us to each other and the world around us.
This is especially important for individuals with dementia. Studies have shown that social isolation can be particularly detrimental to their physical, cognitive, and emotional health. Ultimately, it can lead to a more rapid decline in the quality of life.
That is why the Alzheimer's Association recommends regular social interaction for individuals with Alzheimer's to improve overall health and maintain a sense of involvement in the community. This includes getting out of their homes regularly to enjoy a change of scenery and connect with the greater community.
At our Anthem Memory Care communities, we love gathering our residents, staff (and even family members) together on a regular basis to take advantage of all that our greater communities have to offer.
Here are some photos from a few of these visits: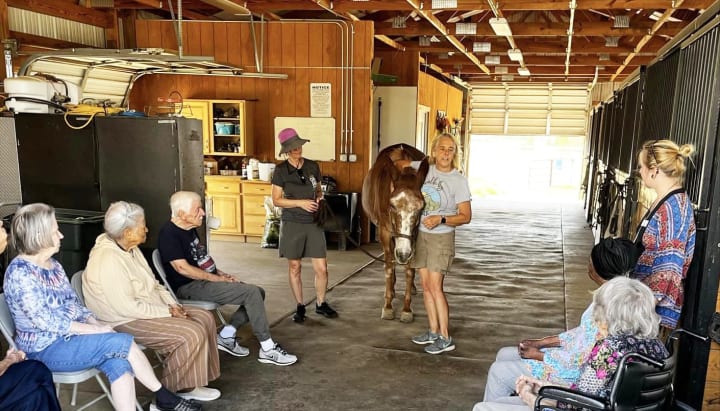 Chelsea Place residents enjoy a visit to a local stable in Aurora, Colorado.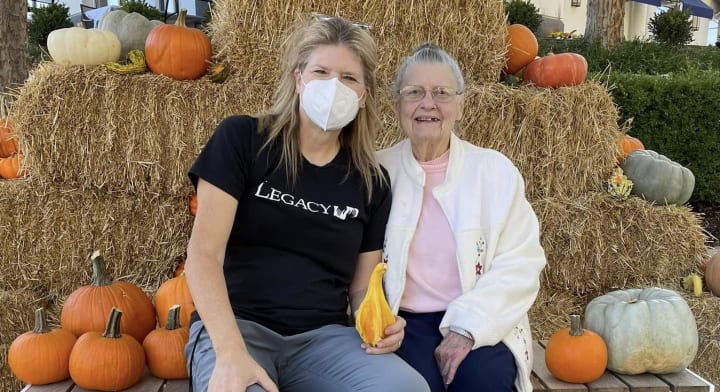 Residents of Chisholm Place in Wichita, Kansas always enjoy their fall trip to the pumpkin patch.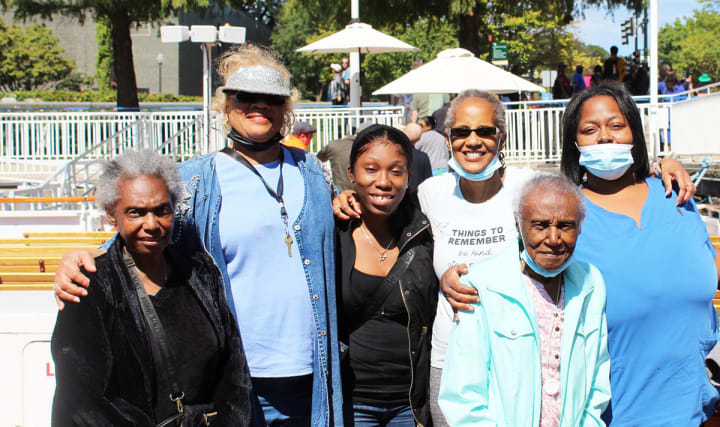 Outings to Lake Michigan get a big thumbs up for residents of Grace Point Place in Oak Lawn, Illinois.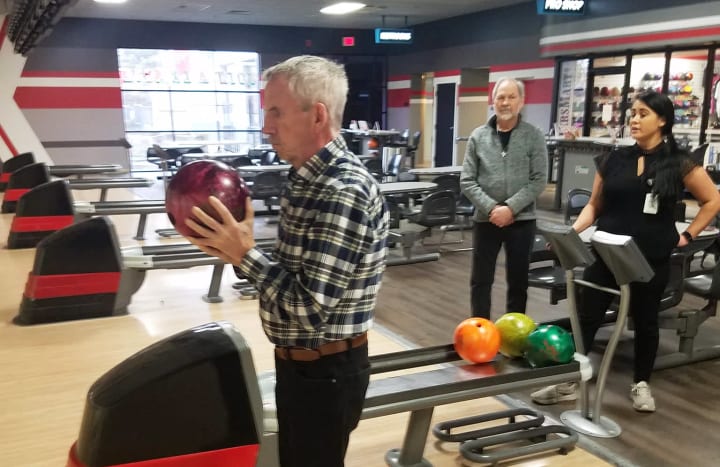 A resident of Harvester Place in Burr Ridge, Illinois show off his skills at the local bowling alley.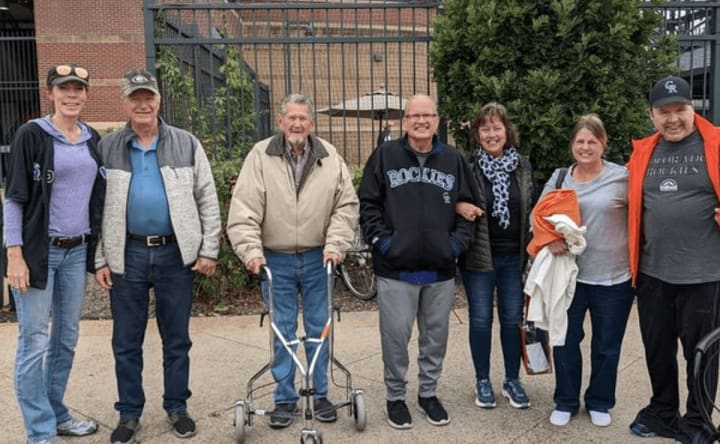 One of Highline Place residents' favorite field trips is taking in a Rockies game!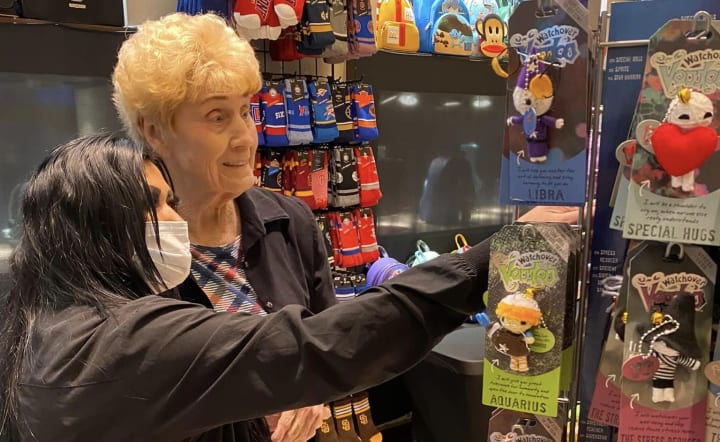 Visiting the local mall is a popular outing for residents of Vineyard Place in Murrieta, California.
Family caregivers of loved ones with dementia can greatly improve their quality of life by adding in some regular outings to their schedule. It can be a simple as a weekly drive through the neighborhood, or an early lunch at a local restaurant. Even a short walk down the street and back can do wonders, both physically and emotionally.
If you are located near one of our Anthem communities, we encourage you to bring your loved one to one of our many events. Contact us for details. We'd love to have you join us!
(Our header image shows residents of Cascade Creek Memory Care in Rochester, Minnesota on the bus headed for one of many outings!)