Are you as glad as we are that we've turned the corner and spring seems to have finally arrived? After a cold, harsh winter, residents and staff at our Anthem communities are thrilled to dig into spring projects and activities. Warmer weather focuses us planting, field trips and crafting outdoor decorations as we happily mark the seasonal changes.
For individuals with dementia, being able to get outdoors and enjoy sunshine and fresh air brings a special kind of therapy. That's why we make every effort to get residents and staff outside to stimulate their senses as they experience the natural fragrance of our flowers and greenery and partake in walks and morning coffee with friends and family in the courtyard.
Sharing a few of many wonderful images of our residents and staff enjoying some (past and present) outdoor events and activities:
This Chisholm Place resident displays her artistic (and organic) bird feeder in Wichita, Kansas.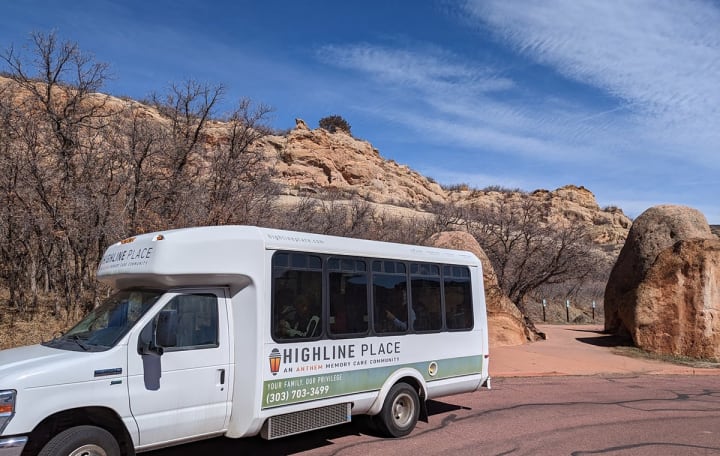 Highline Place residents and staff take a field trip to Roxborough State Park in Littleton, Colorado.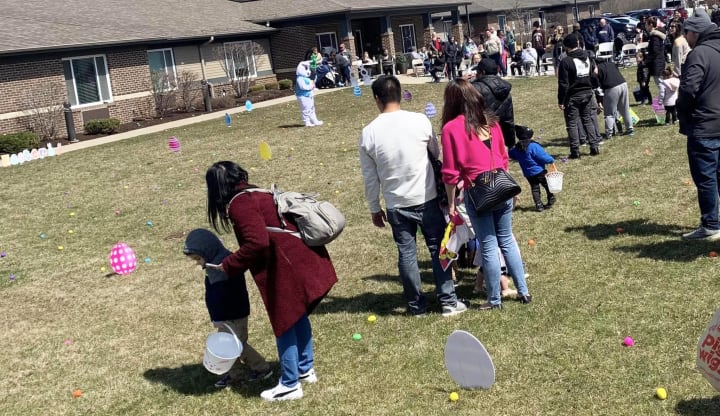 Porter Place hosts their annual Easter Egg Hunt for local families and friends in Tinley Park, Illinois.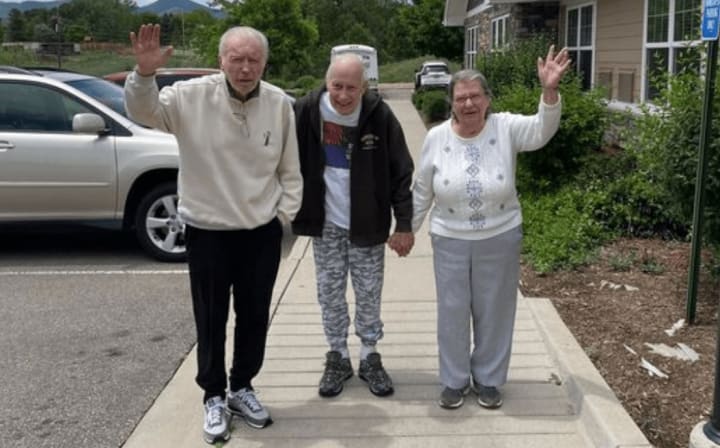 Residents of Willowbrook Place in Littleton, Colorado can't wait to get their walking club back in action again.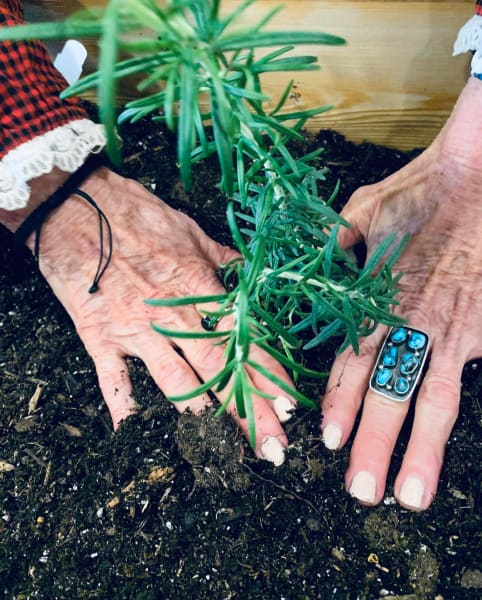 And planting is in full bloom at Chelsea Place in Aurora, Colorado.
For those of you who are caring for a loved one with dementia it's time to open a few windows and put on your walking shoes. Even a slow walk in the backyard garden will raise the spirits and improve oxygen to the brain.
Try scheduling a visit to the local park. Or set up a table in the backyard and bring some flowerpots, soil and flowers to plant. You'll be surprised at how therapeutic the fresh air and working the soil is … for both of you!
Finally, check in with the Anthem Memory Care community near you. We are always holding concerts and other events and we'd love to have you join us.
(Our header image shows a happy wave from a Harvester Place resident celebrating good weather in Burr Ridge, Illinois)