For a while there, we thought we had lost our baseball season. And few would be more disappointed than the residents of our memory care communities. Baseball, America's oldest professional sport, represents so much more than a game. For millions of older Americans, baseball was a big part of growing up. Therefore, it holds many memories from their youth, some having played baseball with their friends in the neighborhood, others just enjoying going to games. Baseball hits upon many emotional touchpoints, especially for those with dementia who may struggle to recall recent events but can remember, with great gusto, their favorite baseball teams. So we, along with our residents, are very happy that it's back!
At our Anthem Memory Care communities, we have been celebrating the return of baseball in many forms, from playing t-ball to watching baseball on TV to enjoying baseball themed performances.
Here are just a few photos of some of our residents celebrating the return of America's sport!
The residents of Chelsea Place Memory Care in Aurora, Colorado, were treated to a special opening day performance!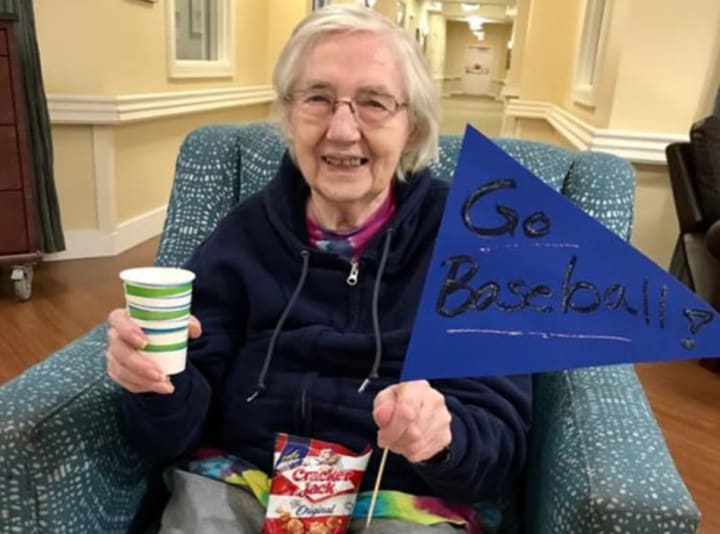 This resident of Chisholm Place Memory Care in Wichita, Kansas, is ready to go with banner and baseball favorite: Cracker Jacks!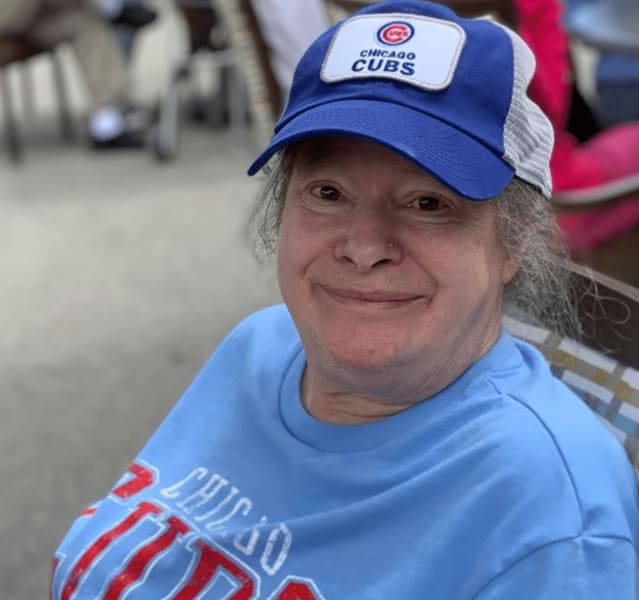 Little question as to whom this resident of Emerald Place Memory Care in Glenview, Illinois is rooting for!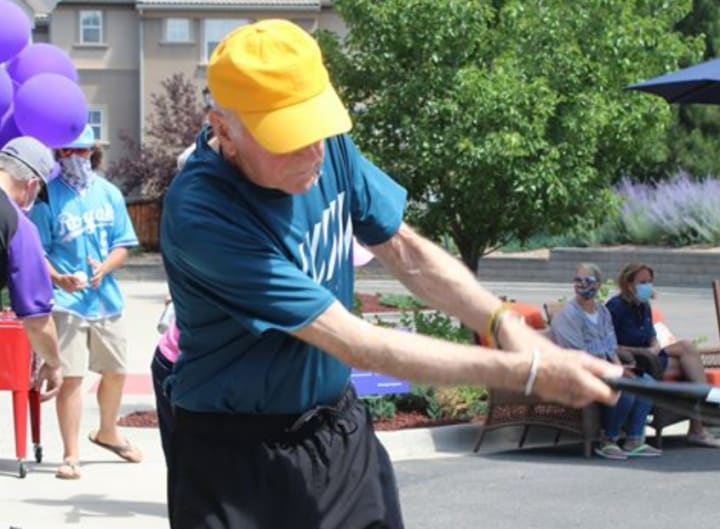 You can tell this resident of Chelsea Place Memory Care has played ball before. Nice swing!
For Americans with dementia, baseball brings a familiarity that is emotionally soothing. That is why we have found that so many of our residents respond positively when they listen to a game on the radio or watch it on TV. Hearing a rousing National Anthem followed by the words "Play ball!" rarely fails to bring a smile and a cheer.
If you are caring for a loved one with dementia, take some time out to watch a ball game with them. It's a shared activity that connects us to each other in a unique and special way. And, especially in these times, that means a lot!)
(The cover image is of an enthusiastic resident of Chisholm Place Memory Care in Wichita, Kansas.)