While Veterans Day has come and gone, there is no start and end date to our admiration and compassion for the veterans living and working inside our doors.
Being able to celebrate these very special individuals who have served our country in decades past is truly an honor. Everyone benefits. Their stories are compelling and strengthen their connection with those around them, especially young people who are eager to hear about their experiences.
Here are just a few images of the Veterans Day festivities at our Anthem Memory Care communities.
A proud veteran and resident of Porter Place Memory Care in Tinley Park, Illinois.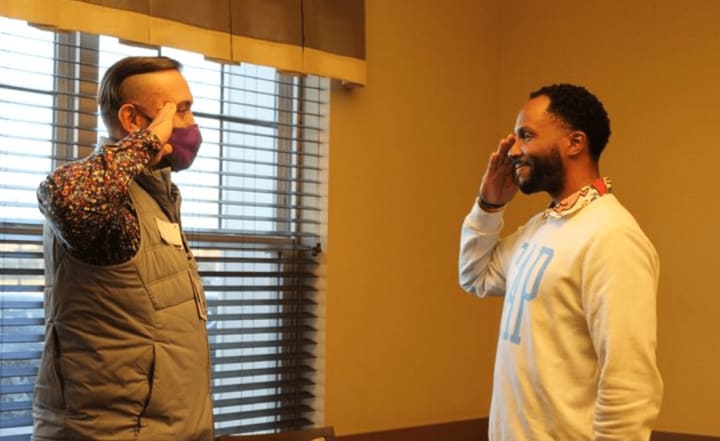 Fellow veterans give a salute of appreciation at Grace Point Place Memory Care in Oak Lawn, Illinois.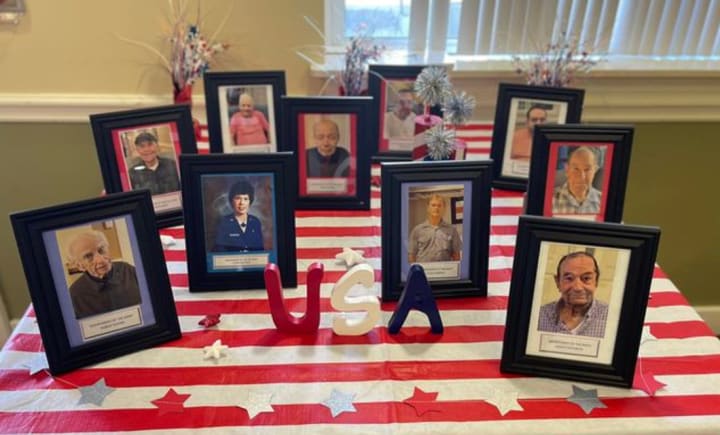 A table of honor with photos of resident veterans was on display at Morningside Place Memory Care in Overland Park, Kansas.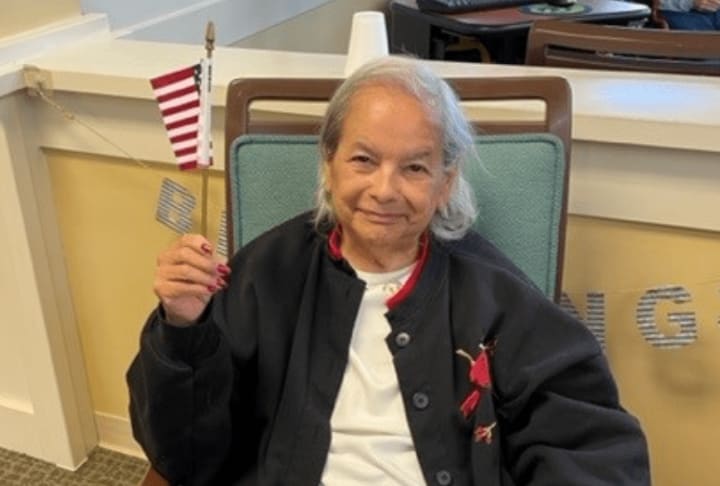 A flag waving veteran and resident of Harvester Place Memory Care in Burr Ridge, Illinois.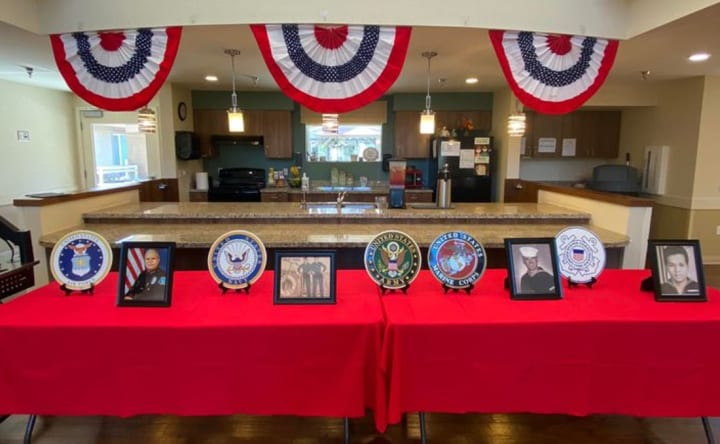 Honoring veterans and the branches of the military they represent at Vineyard Place Memory Care in Murrieta, California.
Honoring and celebrating the unique lives of our residents and staff has always been one of the guiding principles of our "Engage, Protect and Love" mission at Anthem Memory Care communities. Whether it's a birthday, an anniversary, or a special achievement, we believe that marking special life events is a way of acknowledging the amazing personal journeys of these special individuals.
If you have a loved one with Alzheimer's, make it a point to honor their life stories regularly. Include them in your family celebrations as well. It is a great opportunity to bring them together and share their special and unique milestones with everyone in your family.
(Our header image is of a resident of Highline Place Memory Care in Littleton, Colorado receiving a certificate recognizing her service.)