Whether you are young or old, Valentine's Day is a great time to celebrate the love in your life. And it doesn't have to be limited to a romantic partner. Nowadays, millions of people all over the country take advantage of the day to acknowledge all the people in their lives they care deeply about.
At our Anthem Memory Care communities Valentine's Day is yet another opportunity to get family members, residents and staff together and share the love through a variety of activities and events.
Love, in fact, is a big part of everything we do. And it's why it is part of our mission: to "Protect, Engage and Love" our residents.
Valentine's Day may be over, but our residents, families and staff feel the love all year long!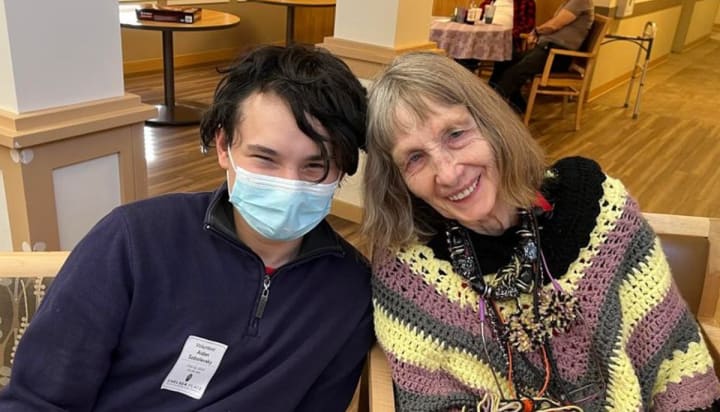 Many of the visiting students from local Regis Jesuit High School have formed special bonds with Chelsea Place Memory Care residents in Aurora, Colorado. And vice versa!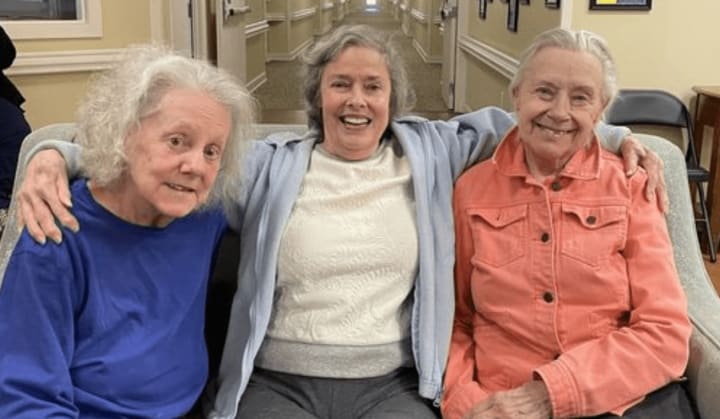 Family visits are often and always bring smiles and laughter. This loving photo was taken at Morningside Place Memory Care in Overland Park, Kansas.
The ear scratch says it all for this dog-loving resident of Willowbrook Place Memory Care in Littleton, Colorado.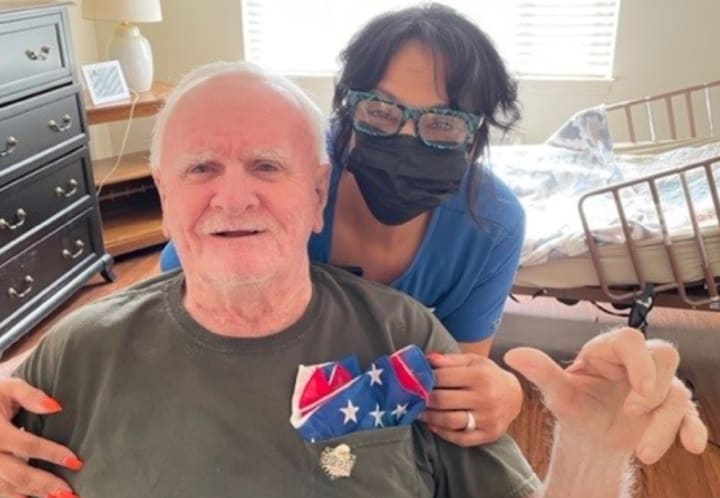 Paying love and respect to the veterans at Harvester Place Memory Care in Burr Ridge, Illinois.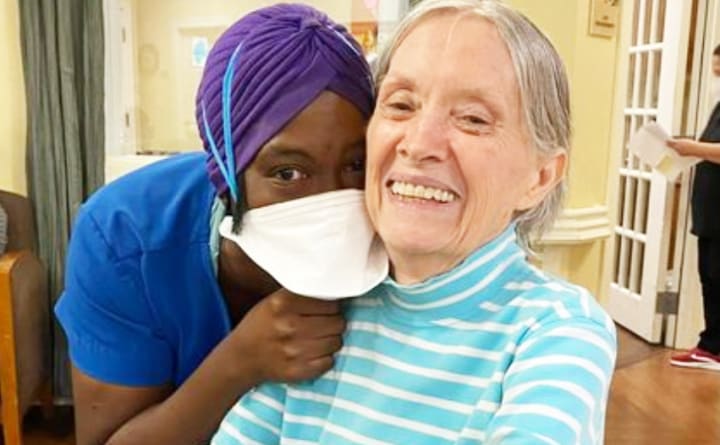 We have the most loving, compassionate caregivers at our communities. The smile on this resident's face says it all in this spontaneous photo taken at Chisholm Place Memory Care in Wichita, Kansas
Do you have a loved one with dementia in your family? How can you find ways to share your love throughout the year? Perhaps through making more of an effort to visit them. Or phone them more often. Start sending letters with some recent photos of family members. Or have the children in your family send cards with loving thoughts.
As always, we welcome you to contact one of our Anthem Memory Care communities near you and ask about our mission to "Protect, Engage and Love" our residents. We'll be happy to share our stories with you!
(Our header image of a festive toast with sparkling cider was taken during a recent Valentine's Day luncheon at Vineyard Place Memory Care in Murrieta, California.)