A series of black and white images of residents' hands accompany descriptions of their life work, talents and passions at Chelsea Place Memory Care, in Aurora, Colorado.
It is a creative and beautiful way to honor residents and celebrate the remarkable individuals living inside their doors. It also inspires a level of conversation that is deeper, richer and more rewarding for the residents, family members and the care staff. 
At our Anthem Memory Care communities, we are big believers in storytelling, especially when the stories shed light on the amazing lives of our residents.
So, when the team at Chelsea Place began to share their "These Hands" stories, we knew it was something really special that everyone should be able to experience.
Below are a few of their awe-inspiring images along with short descriptions of the individual each pair of hands represents. Enjoy!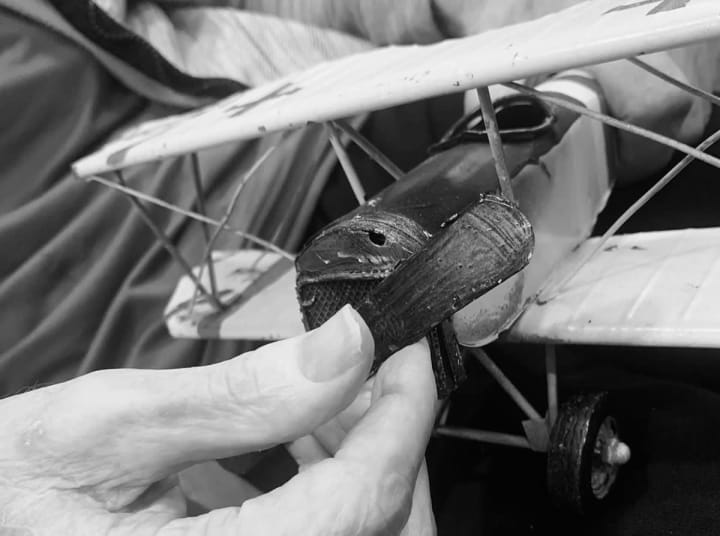 These hands were not made to sit idle. These hands repaired, maintained, and installed parts on United Airlines planes as an Airline Mechanic for nearly forty years. These hands have fixed and tinkered with antique cars and model trains. They've aimed and pulled the trigger during many target shooting sessions. These hands clap and celebrate and cheer on the Denver Broncos at every game!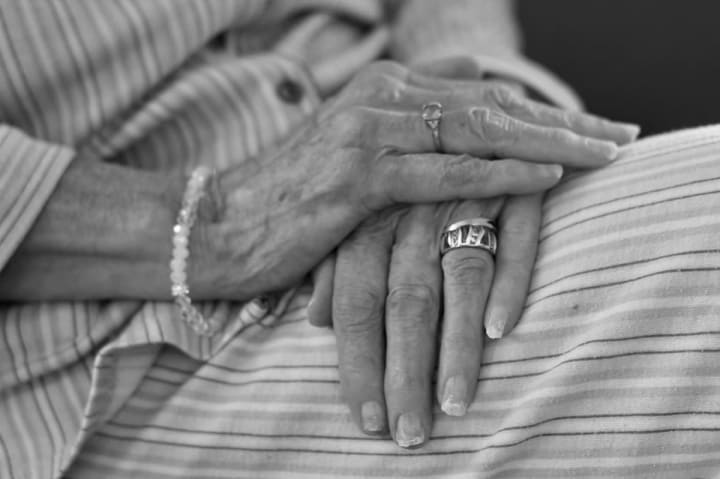 These hands grew up alongside nine siblings in a Texas orphanage where their mother was a nurse. These hands raised four children of her own. They played piano and guitar and quilted the most lovely pieces. These hands dedicated many hours to the Girl Scouts and the Epilepsy Foundation. These hands taught oil painting classes, kept house and served as a caregiver. These hands are most delighted with a bowl and a spoon and a heaping helping of butter pecan ice cream.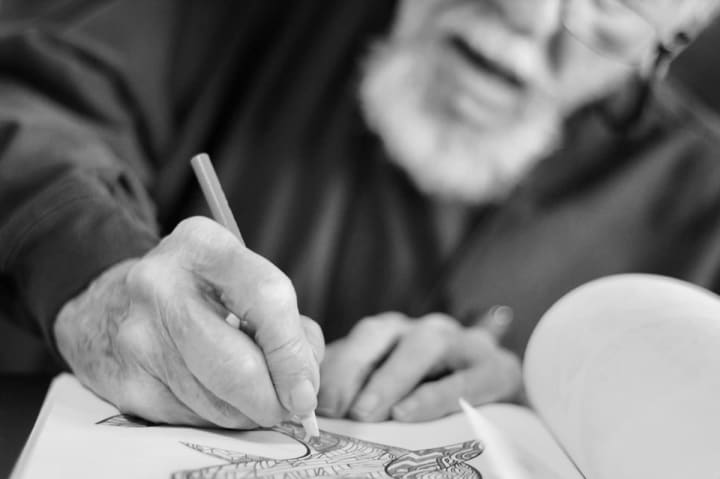 These hands have held his four babies, seven grand-babies and two great grand-babies. These hands have troubleshot emissions for thousands of automobiles for over 29 years with the Ford Motor Company. These hands create exceptional works of art, from oil painting to coloring mandalas. These have hands guided and provided in profound ways.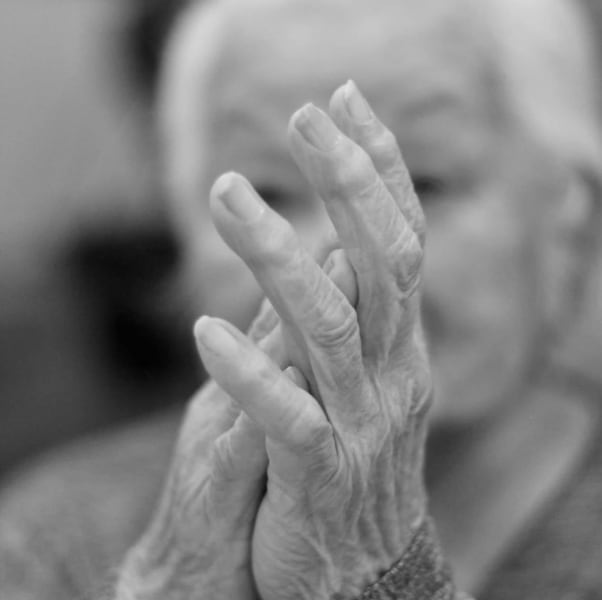 These hands began on the Big Island where her parents and siblings were all born. These hands joined with her future husband's when they met, just after Pearl Harbor. These hands have worked hard in her own beauty shop and later answered phone calls as a secretary. These hands loved to grip the steering wheel and take adventurous drives in the mountains, sure to explore every side road and scenic view. These hands played the strings of the ukulele to her favorite tune, Aloha Hoy.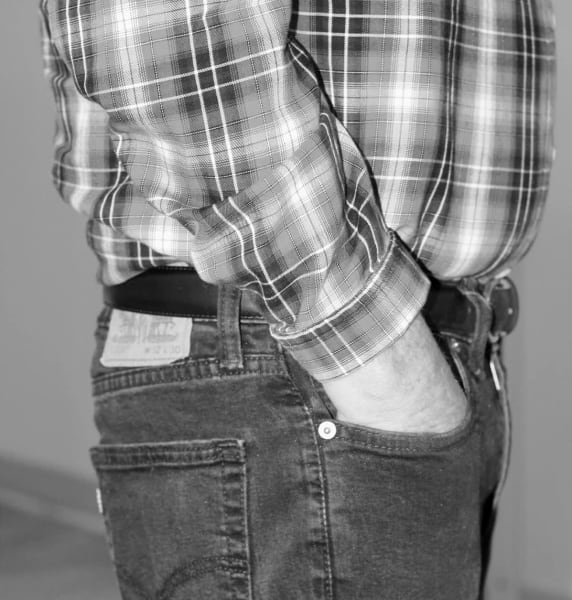 These days you'll find these hands tucked neatly into a fresh pair of Wranglers, but that hasn't always been the case. These hands have raised and tamed dozens of horses. These hands delivered mail for the postal service for more than 30 years. These hands have gently led the love of his life around the dance floor.
What wonderful stories are held within the hands of your aging loved ones? Take time to explore those stories and celebrate the amazing lives who have lived to tell them. If carefully preserved, they will last for future family generations to discover.
(Our header image is of a resident who continues her lifelong dedication to the Bible and love of reading scripture.)