Have you ever been more thrilled to see spring finally arrive? We certainly are! Of course, in some of our communities, we're still waiting (impatiently) for the last bits of snow to melt and more sunlight to flood our courtyards. But spring is officially here and we're eager to make the most of it.
Warmer weather and more sunlight are, of course, beneficial for everyone, but especially for those living with dementia. Long winter days of stormy, cold weather can lead to depression and increased anxiety. When the sun comes out, even for a few minutes, its ability to so quickly lift the spirits and improve morale is amazing.
There is a good reason for this. Studies have shown that fresh air and sunlight can improve oxygen flow to the brain. This increases awareness and can sharpen cognition. Direct sun improves mood and can lead to healthier sleep patterns as well. And warm breezes, along with birds and flowers stimulate the senses, which can help reduce anxiety and restlessness.
At Anthem Memory Care communities, we are big believers in adding as many outdoor experiences for our residents as possible. That's why we've designed our buildings to provide lots of opportunity for residents to safely explore outdoor areas and gardens. And, of course, we all love a good game of croquet or sharpening our skills on the putting greens.
We're looking forward, as the weather warms up, to sharing even more photos like these: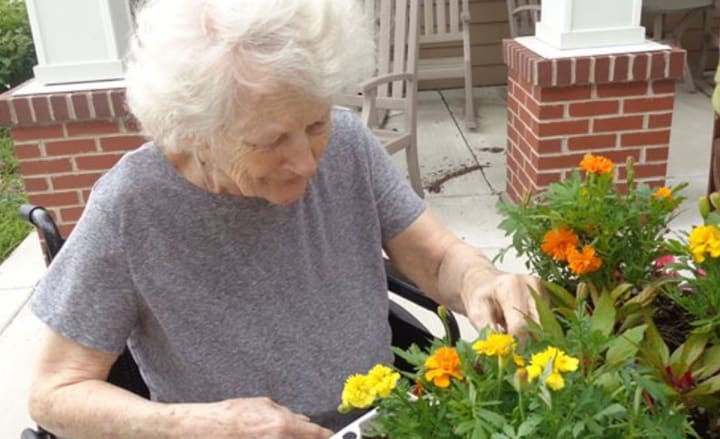 Gardening at Grace Point Place…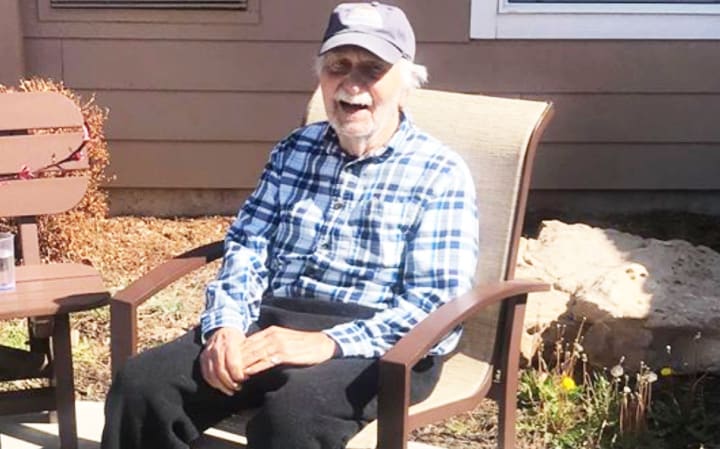 Soaking up some rays at Willowbrook Place…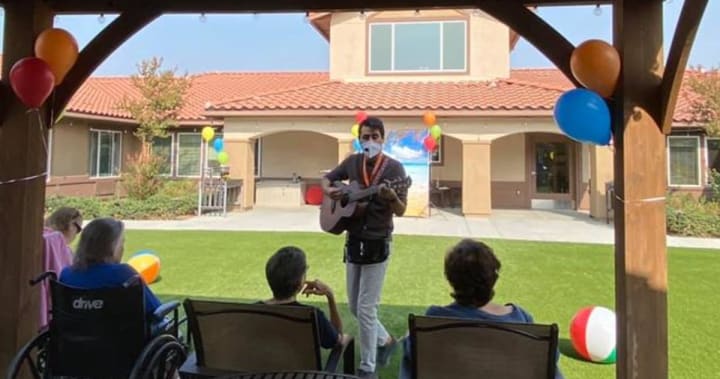 Outdoor serenade in the courtyard at Vineyard Place!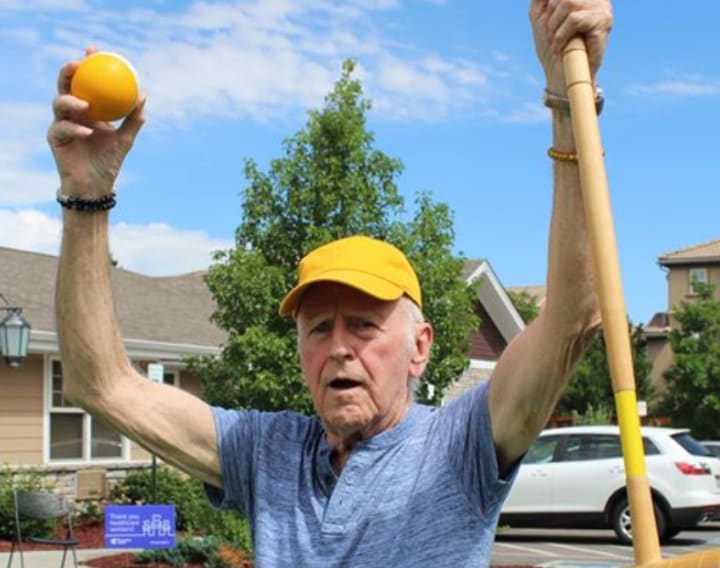 This Chelsea Place croquet match has a winner!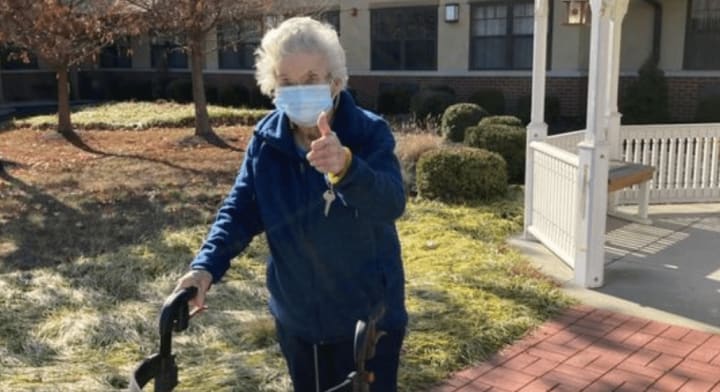 The weather gets a big thumbs up from this resident of Morningside Place.
As we look forward to warmer days ahead, we look forward to more time spent enjoying them. If you care for a loved one who is living with dementia, even if they have never been known as an "outdoor person" try to arrange for activities that are conducive to being outside, whether it's a short walk or sitting with a book or magazine. The more fresh air and sunshine, the better.
By the way, that goes for caregivers too. Why not join them?
(The image at the top of this blog is of a resident of Porter Place Memory Care at his favorite fishing hole!)