If you've ever owned a dog, cat or other animal you know how soothing it can be to scratch its ears, pet it on the head, or run your fingers through its soft fur. A friendly dog at your side or a warm cat on your lap can do wonders to lift the spirits.
For those individuals with dementia, a friendly animal can have an even more pronounced impact, often connecting them to the world around them, where other methods fail. In fact, Dr. Edward Creagen, of the Mayo Clinic, once said that, "If pet ownership was a medication, it would be patented tomorrow." Those are powerful words that certainly ring true for anyone who has experienced the positive impact of interacting with animals.
Certainly our Anthem Memory Care residents know the feeling of joy when they connect with animals. Below are just a few lovely photos taken over the last year that capture some wonderful moments of joy for our residents interacting with four legged friends.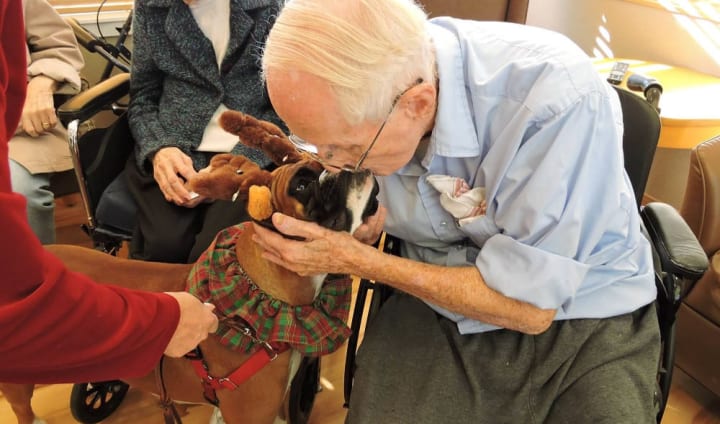 A resident of Emerald Place Memory Care in Glenview, Illinois gets a kiss from a happy yuletide canine! (Taken over the holidays.)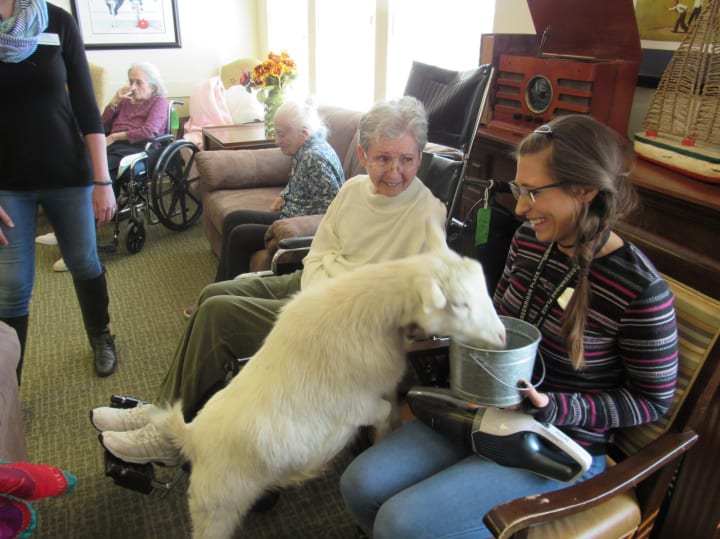 At Greenridge Place Memory Care in Westminster, Colorado, there's nothing more fun than feeding a hungry goat!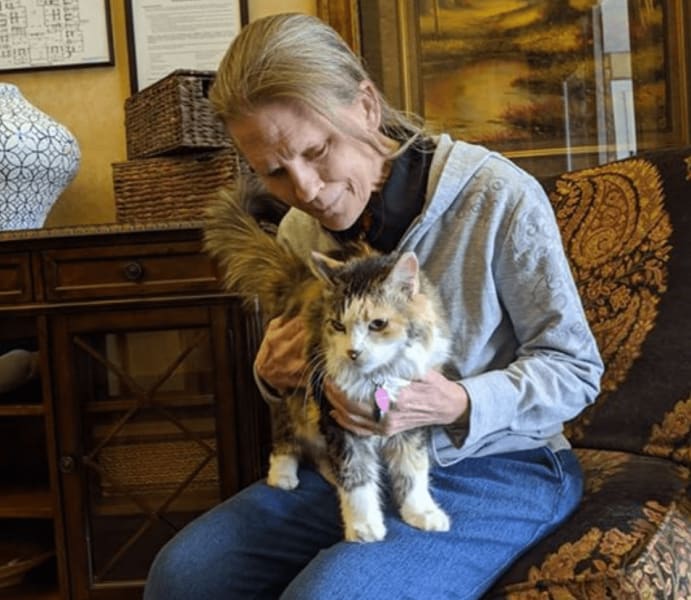 Cats rule at Highline Place Memory Care in Littleton, Colorado.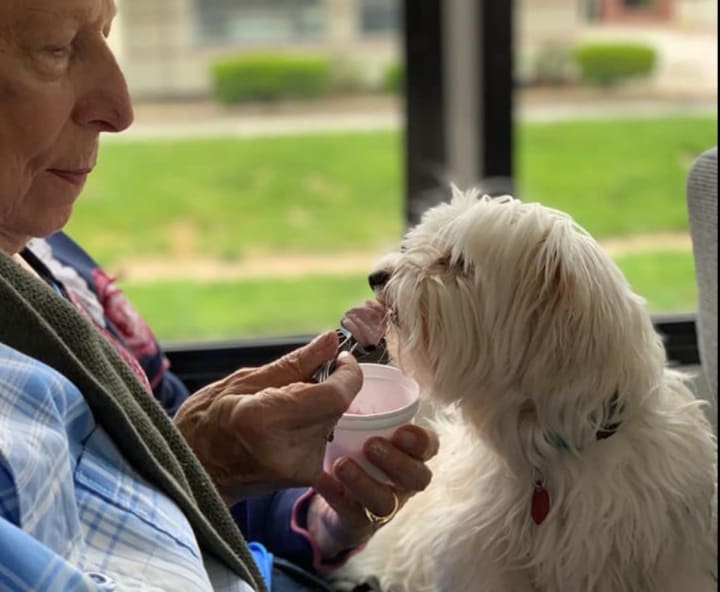 Dogs certainly get spoiled at Morningside Place Memory Care in Overland Park, Kansas (taken on an outing early this year).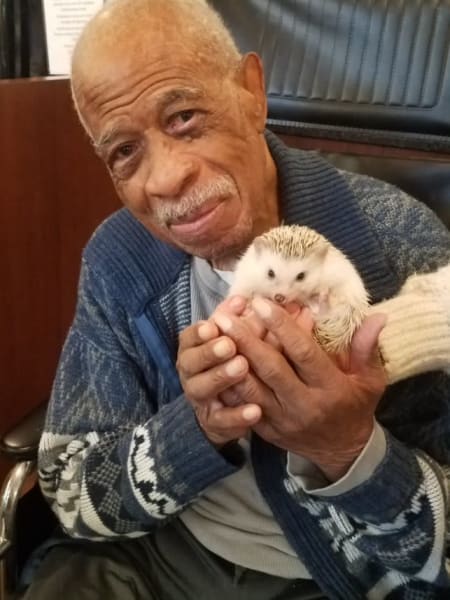 Happiness is holding a hedgehog at Porter Place Memory Care in Tinley Park, Illinois!
Residents can't get enough of Amos the resident puppy at Willowbrook Place Memory Care in Littleton, Colorado!
At Anthem Memory Care communities we know how pet visits improve the wellbeing of our residents and our staff members. That is why we constantly seek ways, especially during this pandemic, to bring our animal friends in for visits.
Karin Winegar, author of the book, Saved: Rescued Animals and the Lives They Transform, says it best. "The human-animal bond bypasses the intellect and goes straight to the heart and emotions and nurtures us in ways that nothing else can." We couldn't agree more!
(The cover image on this blog is that of a resident of Chisholm Place Memory Care in Wichita, Kansas, with the community cat.)